Lexington Police work several accidents, downed powerlines and trees
LEXINGTON, Ky. (WTVQ) – Lexington police busy overnight working on the aftermath of an ice storm.
The city reporting a number of fallen tree limbs and powerlines on vehicles and in roadways.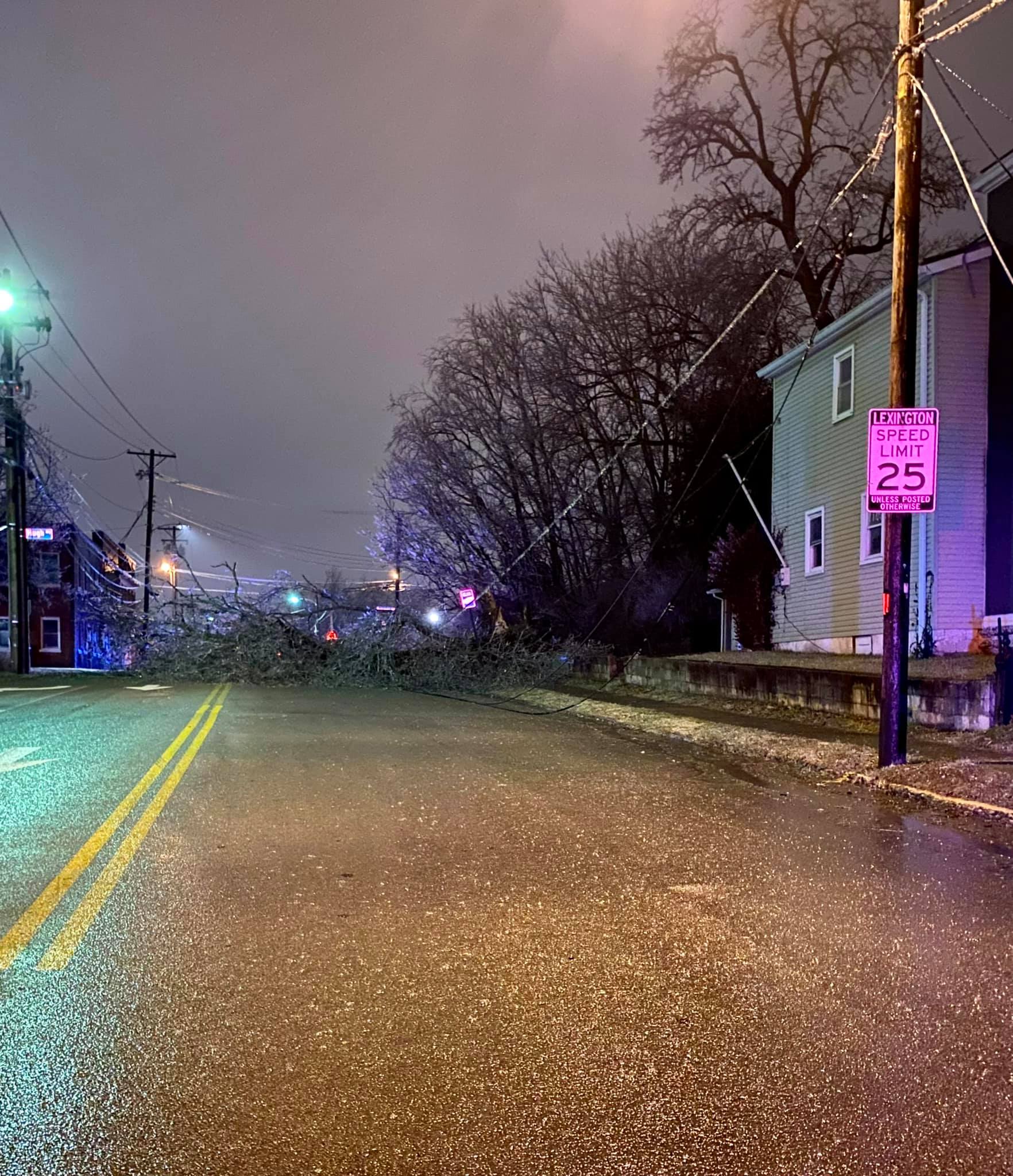 According to street and road crews, police worked 21 crashes
between 4 P.M. Wednesday and 5 A.M. Thursday.
A number of changes and closures in the city. Here's the latest list:
• There will be no city waste collection today. Residents who normally have Thursday pick-up will have their carts emptied on Monday, Feb. 15. The City has already announced that people who normally have Monday pick-up will be moved to Wednesday, Feb. 17.
• City offices will delay opening until 11 a.m. Thursday.
• NTI with Parks and Recreation will operate on a delay. Programming at Artworks at The Carver School and Gainesway Community Center will begin at 11 a.m. and close at regular times.
• The Electronics Recycling Center and the Haley Pike Landfill are closed today.
• All city golf courses are closed.