UK Honors students plant 1,200 trees, help restore Appalachian forest
LEXINGTON, Ky. (UK Public Affairs) — Students from the University of Kentucky Lewis Honors College recently traveled to Daniel Boone National Forest to help restore native forests on a surface mined site.
The group partnered with Green Forests Work to plant 1,200 shortleaf pines.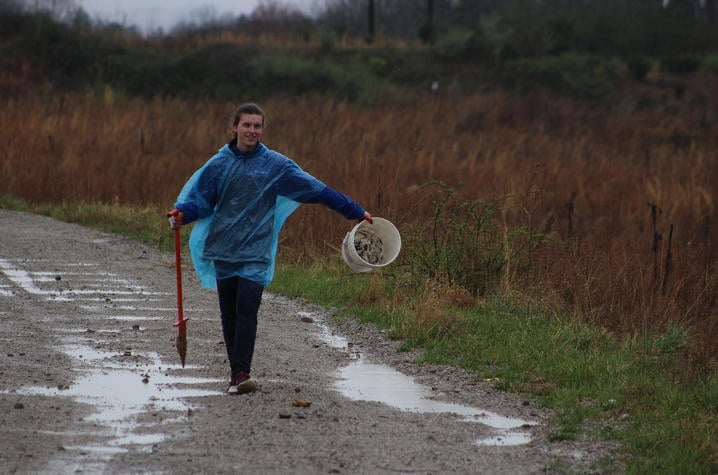 The service-learning field trip was part of an honors course taught by Kenton Sena, "The Ecology of Middle-earth." Sena said the project offered a great opportunity to connect class conversations about imagined landscapes in J.R.R. Tolkien's "The Lord of the Rings" to real issues in real spaces.
"Tolkien's depictions of hyperindustrialism in 'The Lord of the Rings' present highly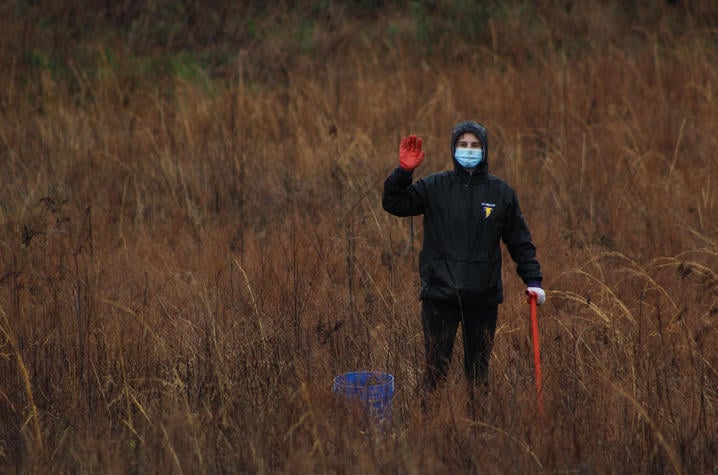 degraded landscapes — the once beautiful greenspace of Isengard is converted by Saruman's military-industrial complex to a post-apocalyptic hellscape scarred with 'pits and forges' and cloaked in smoke," Sena said. "However, Tolkien highlights the potential for restoring and redeeming these landscapes. Treebeard and Samwise Gamgee both spearhead powerful efforts to restore degraded landscapes, and their work helps their ecosystems recover their former beauty and fruitfulness."
By planting trees on a surface mined site in Appalachia, Sena said the class was able to contribute to the restoration of their own homes.
"I've always been a huge fan of 'The Lord of the Rings' series, and I joined this class as a way to connect this fantasy world with reality," said sophomore Jack Vaught. "Now, as we've put in months discussing how similar these worlds really are, I've grown a greater appreciation for our environment and humanity's role to preserve it."
Sophomore Adrian Dozal said he enjoyed connecting with his classmates outside of the classroom, and he even shared the experience with the honors community by doing an Instagram takeover that day.
"Although the weather was a little rough at the start, I think it added to the whole value of really getting my hands dirty, especially during my first time planting trees," Dozal said. "I'm really grateful for being able to take a trip and make memories with my classmates, as well as do good work in the great outdoors!"
The trip was supported by funding from the UK Office of Service Learning and Civic Engagement.
Sena is a lecturer in the Lewis Honors College and an expert in forestry, specifically restoration ecology and the reforestation of previously mined sites in Kentucky.