Two Keys Tavern's bankruptcy filing latest sign of coronavirus impact
LEXINGTON, Ky. (WTVQ) – In the cornavirus pandemic era, it's likely to become more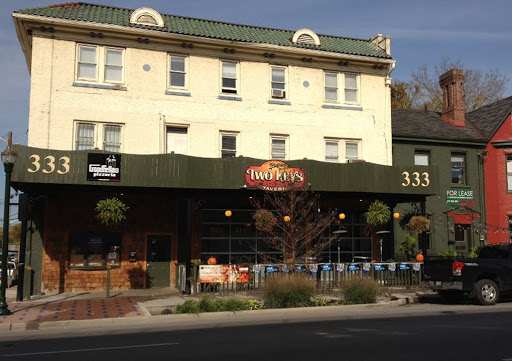 common as businesses struggle financially and fight with landlords and others.
Add a popular Lexington bar to the list.
The Sethco, LLC doing business as Two Keys Tavern at 333 S. Limestone since 1954, announced early Friday it filed for chapter 11 protection with the Bankruptcy Court for the Eastern District of Kentucky.
In a statement, owner Seth Bennett said the filing highlights the impact the Covid-19 shutdown has had on independent bars and restaurants, and the efforts owners will have to take to protect their businesses.
"Our hope is that filing for bankruptcy will allow Two Keys to adapt to the new realities and resolve a long-standing dispute with our landlord," said Bennett, a local entrepreneur and owner of several popular eating and drinking establishments in Kentucky, Ohio, and Florida.
"Two Keys has been operating in this location for over 66 years, and we hope that the bankruptcy filing will give us a shot at identifying a buyer who can continue to serve the Lexington and the UK community for another 66 years," Bennett continued.
Bennett blames part of the business' problem on a legal dispute with the bar's landlord. That dispute went to another level recently, Bennett says, contributing to the bankruptcy decision.
Bennett said he is confident that Two Keys Tavern possesses the infrastructure and a loyal following that will allow it to thrive in the post-Covid 19 marketplace, but firmly believes that "a good relationship with the landlord is imperative to the success of the location."
Bennett said he has been in a two-year long court battle with Leonard Marshall LLC, the landlord. Bennett alleges Leonard Marshall LLC reneged on its commitment to honor Sethco's option to purchase the property in 2018, and the parties have been in court ever since.
Marshall could not be reached Friday morning for response.
After bars were allowed to reopen at 50 percent capacity June 29 after being closed three months because of the coronavirus, Bennett claims Marshall demanded payment of the back rent, which he couldn't pay.
As for the future, Bennett assured customers and staff, "Two Keys Tavern will either continue to operate in its current location, or move to a new home nearby."