Two injured when Jeep struck by stolen bucket truck
BARBOURVILLE, Ky. (WTVQ) – Two people were injured Sunday morning when the Jeep in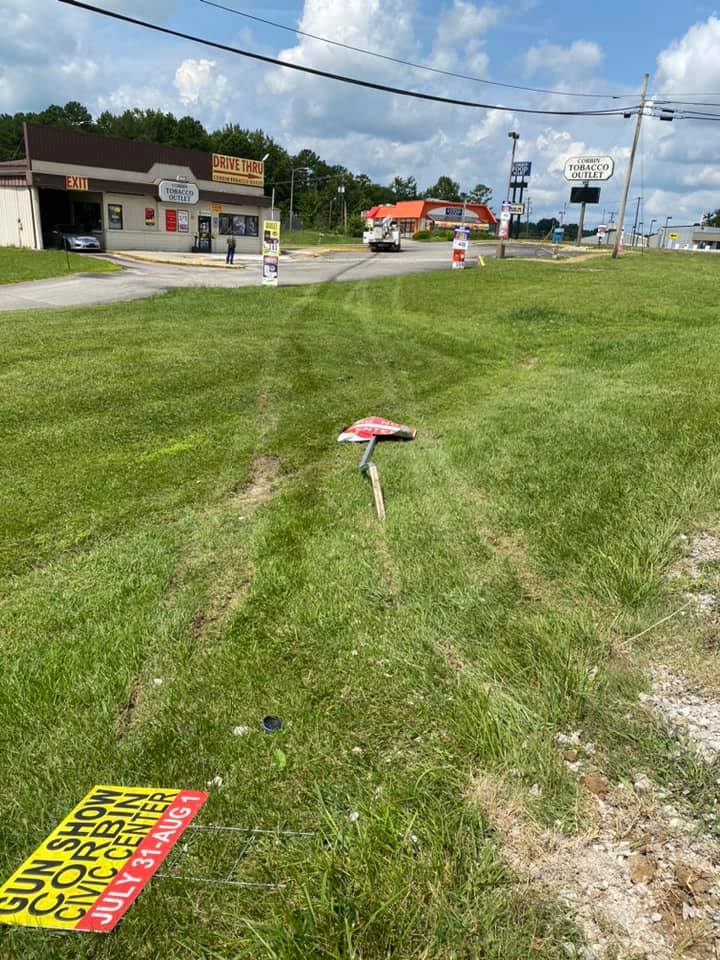 which they were riding was struck in Corbin by a stolen Windstream bucket truck driven by a man fleeing from police, Knox County authorities said.
According to Knox County Sheriff Mike Smith, at about 11:10 a.m. Sunday, Knox County Deputy Sam Mullins responded to a call of a small child walking in the roadway on KY North 11.
After being unable to locate a child, he cleared and received another call at 11:38 a.m. in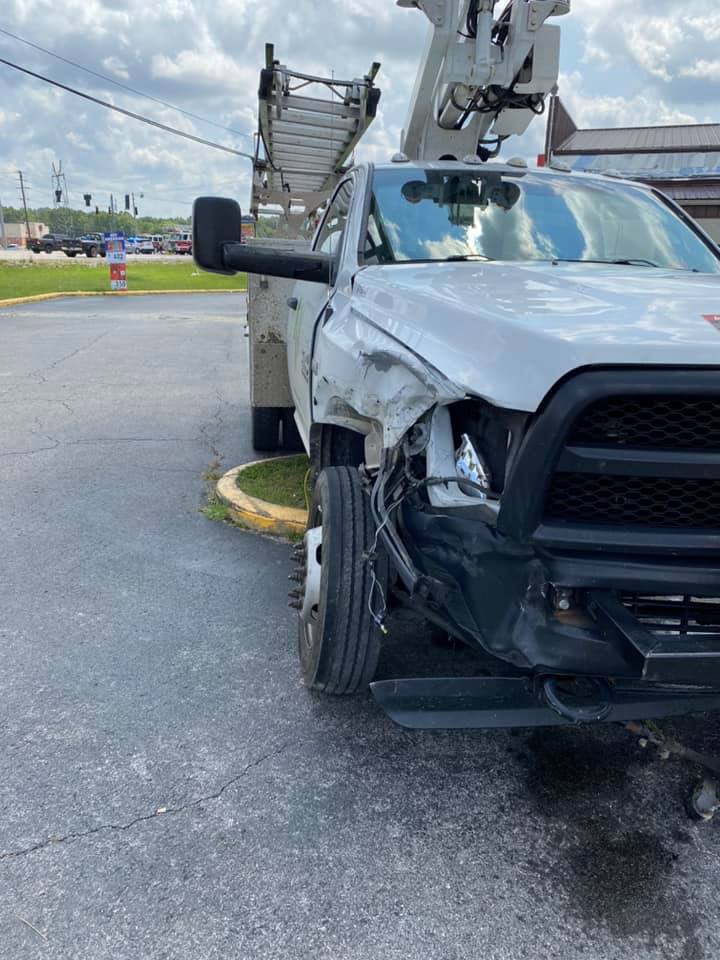 reference to a stolen vehicle in the same area, according to Smith.
While working at a residence in the Green Road area, a Windstream technician reported his bucket truck had been stolen from the home and was last seen heading south on KY North 11. As Mullins responded to the area, the stolen vehicle met him in a curve in his lane forcing him to stop his cruiser to avoid being struck, the sheriff said.
Mullins turned around and caught up to the truck, activating his lights while asking assistance from Barbourville Police. As the driver of the vehicle, later identified as 44-year-old Randy Rice, of Girdler, continued he almost lost control at one point before turning onto Highway 25E headed toward Corbin.
As Rice continued to travel down Highway 25E, he ran the traffic light at Lynn Camp High School and at the Corbin Bypass, where Corbin Police were waiting to assist, Smith explained.
Rice then ran the red light at Master Street and a black Jeep that had the right of way proceeded through the intersection where it was struck in front of Sonic Drive-Thru by the fleeing vehicle.
The bucket truck was disabled from the impact, but finally came to rest after traveling through a yard and parking lot of another local business. Rice was removed from the truck and fought his arrest until he was taken into custody, Smith said.
The woman driving the Jeep and a male passenger were injured. The woman was taken to Baptist Health Hospital in Corbin for treatment of injuries while the male was flown to UT hospital by Air Evac for treatment, but has since been released, according to the sheriff.
Rice is charged with:
Wanton Endangerment – 1st degree
Reckless driving,
Disregarding a traffic light,
Assault – 1st degree,
Theft by unlawful taking (auto) – $10,000 or more, but under $1,000,000,
Fleeing or evading police – 1st degree (motor vehicle),
Driving on DUI suspended license – 1st offense (aggravated circumstances),
and No Operators license.
Assisting was the Barbourville Police Department, Corbin Fire Department, Corbin Police Department, Kentucky State Police, Knox County EMS, and Laurel County Sheriff's Office.