Training makes it real physically, mentally for firefighters
ANDERCON COUNTY, Ky. (WTVQ) – It's so horrific it's enough to make the average person cringe and turn away.
But at any given time, it's what firefighters might be called out to face.
So they practice religiously, not just to be able to respond quickly and efficiently physically but also to prepare them in some small way for the emotional trauma they may see.
As an example, Tuesday night, weighted down in pounds of gear and protective suits in the summer heat, Anderson County firefighters practiced vehicle rescue and patient extrication.
The scenes, with crumpled cars sometimes stacked on top of each other or overturned with imaginary patients trapped inside, were designed to mimic real-world situations. The idea is for them to be their best when it is the worst situation.
"An extremely warm night in fire gear but the ACFD is still training and learning new vehicle extrication skills. Great job all," Fire department administrators said in a Facebook post.
The same goes for London-Laurel County Rescue Squad members who also trained Tuesday on extrication techniques.
"New and veteran members alike train together to learn new skills and refresh themselves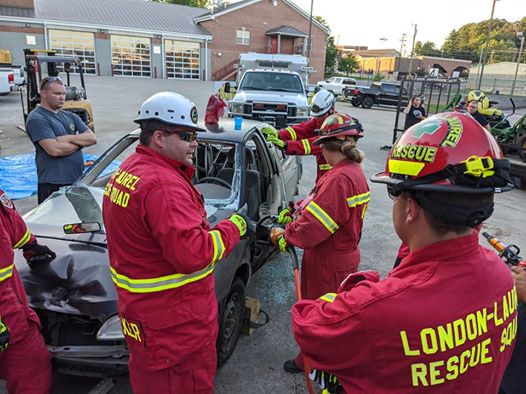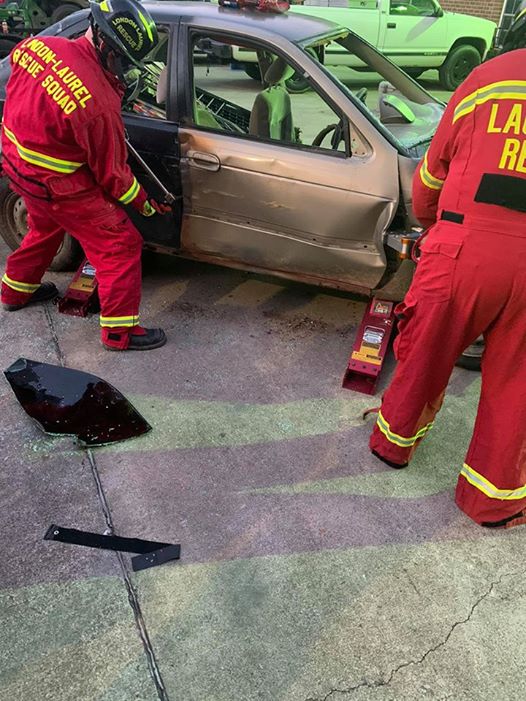 on established tactics," said the agency, which got some help from TJ's Towing and Recovery which donated the old vehicle for training.