UPDATE: stolen rescue squad Humvee found in Rockcastle County
UPDATE: 9:30 A.M. OCTOBER 20TH, 2020
LONDON, Ky. (WTVQ)- London Police say investigators have found the London-Laurel Rescue Squad's missing Humvee.
Officers found it Tuesday morning in the Pongo Area of Rockcastle County near the Pulaski County border.
London Police say the rescue squad parked it on Main Street to advertise for its haunted house, "Terror Squad".
A London Police Lieutenant believes the keys were left inside, making it easy for someone to take it and drive off.
Officers say they're still looking for a suspect.
ORIGINAL STORY: 7 A.M. OCTOBER 20th, 2020:
LONDON, Ky. (WTVQ) – London Police investigators and the London Rescue Squad need the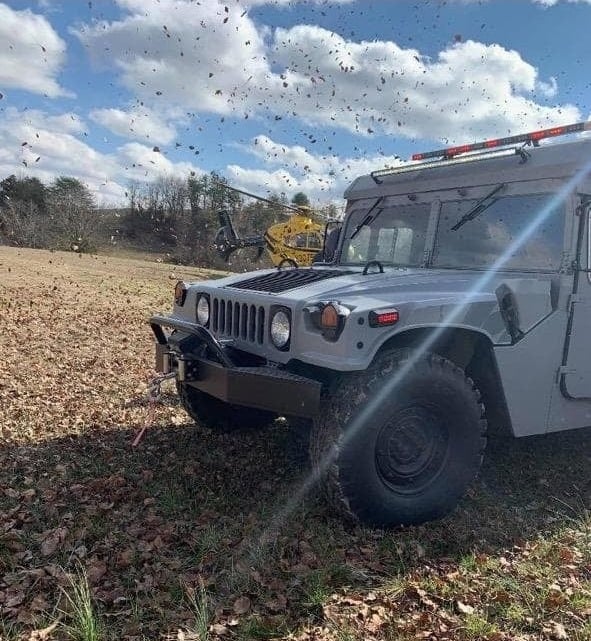 community's help.
At about 2 a.m. Tuesday, Oct. 20, someone stole a grey 1999 military ambulance Humvee equipped with emergency lights, siren, off-road lights, and a mobile radio owned by the
London-Laurel County Rescue Squad.
It was taken from Main Street in London where it was parked in front of the Rescue Squad as an advertisement for the agency's Haunted House.
It has a Rescue Squad logo printed on the side.
Investigators have determined the vehicle was driven to Economy Inn on North Main Street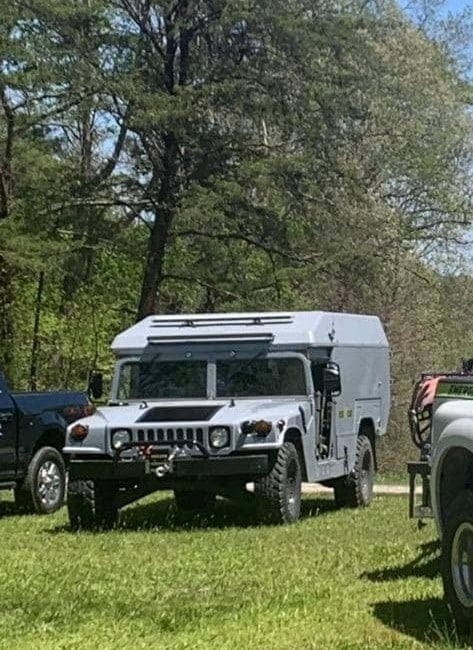 and driven by a man wearing dark clothing. Police are seeking information about the location of the vehicle that may be in the Rockcastle County area.
The Humvee was last seen traveling on North U.S. 25 at a high rate of speed.
Anyone with information is requested to contact Dispatch at (606) 878-7000 or call London Police at (606) 878-7004.
Officers assisting on-scene include Sgt. Travis Couch, Ofc. Drew Jackson, and investigating Ofc. Dillon Blair. Also assisting include Kentucky State Police and the Laurel County Sheriff's Office.