WATCH AND LISTEN: Scott team bus catches fire, quick action helps team escape
LEXINGTON, Ky. (WTVQ) – The Scott County High School football team lost more than a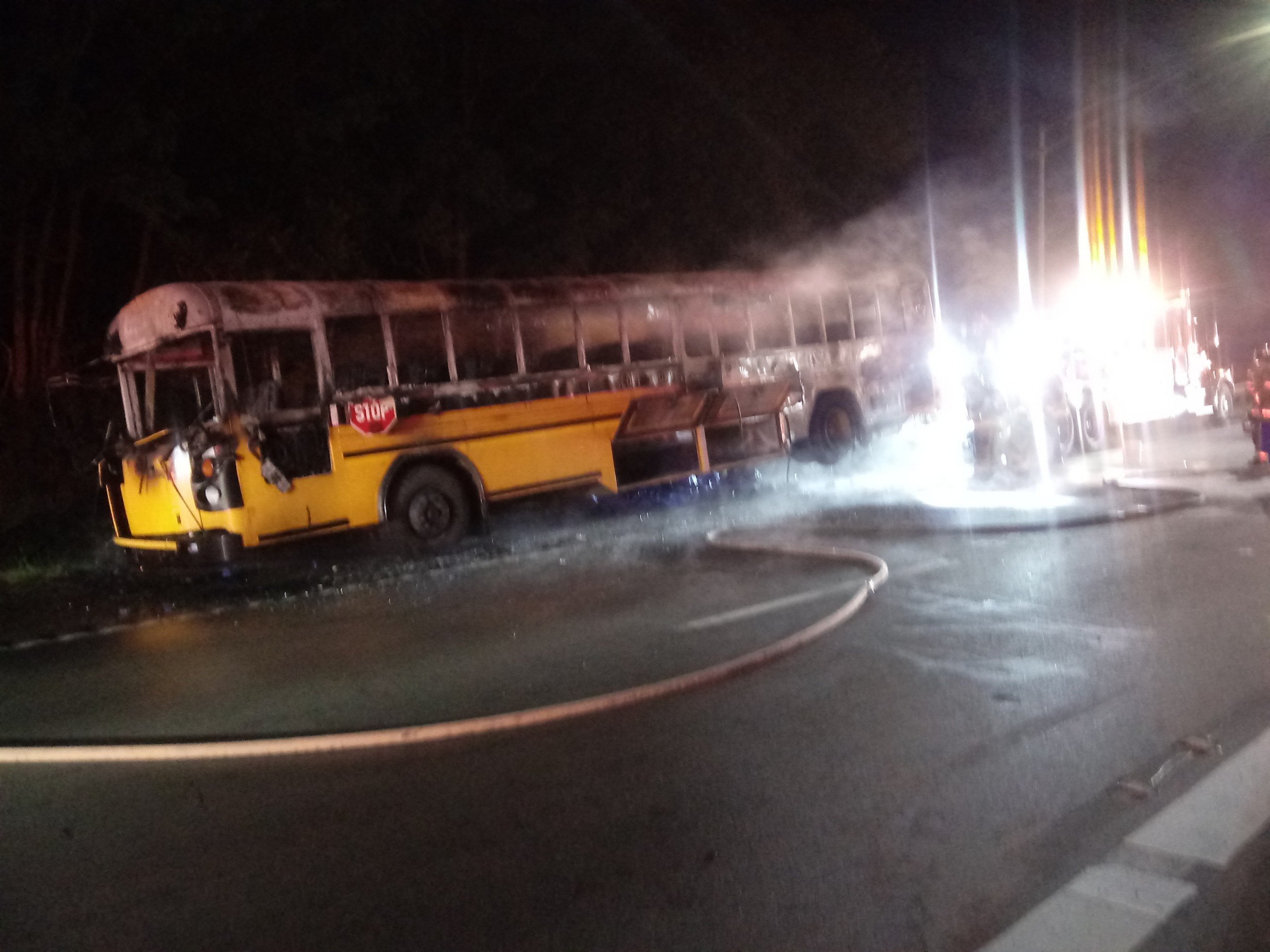 game on Friday night, the Cardinals lost their football equipment and new uniforms when the team bus caught fire, according to the Lexington Fire Department.
Following the team's 35-0 loss to Frederick Douglass in Lexington, people on the bus smelled smoke as the bus was traveling north on I-75 on the way back to the school in Georgetown just before 11:00 p.m., according to investigators.
The driver quickly pulled over on the shoulder of the interstate and along with the coaches,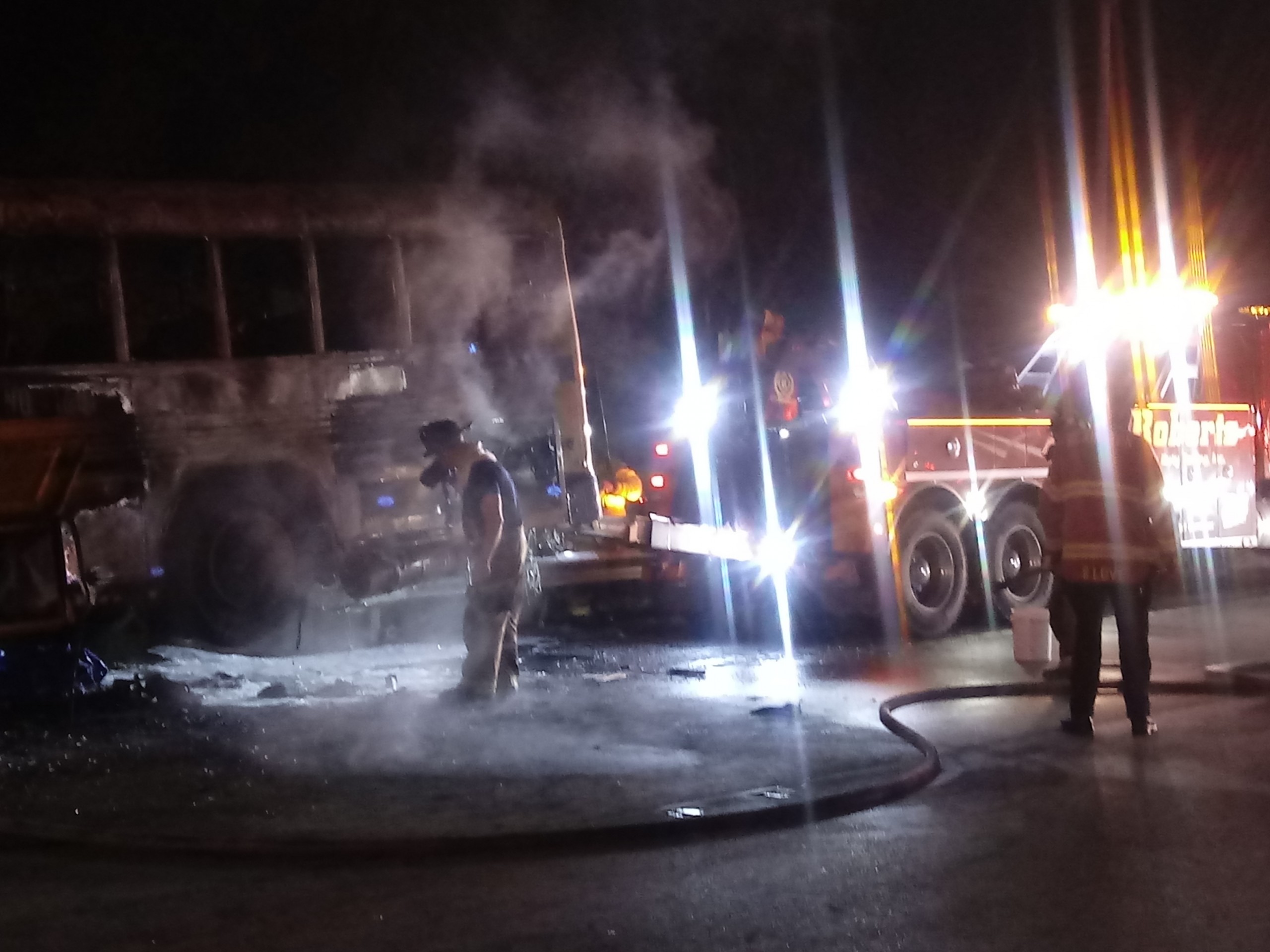 got everyone off the bus safely at the northern split with I-64, according to investigators.
The driver and coaches are being credited with the quick and safe evacuation because shortly after everyone was off the bus, the diesel engine bus caught fire in the back where the engine is housed, according to the fire department.
Firefighters say the bus was fully involved with flames when they arrived as the fire quickly spread from the rear to the front of the bus.
After putting the fire out, firefighters quickly worked to try to keep diesel fuel from leaking into the ground off the shoulder of the interstate. An environmental cleanup crew was brought in to cleanup the spill.
At least one northbound lane remained open at all times, so there wasn't significant traffic impact.