Road crews 'pave' the way with food deliveries
PULASKI COUNTY, Ky. (WTVQ) – God's Food Pantry does important work all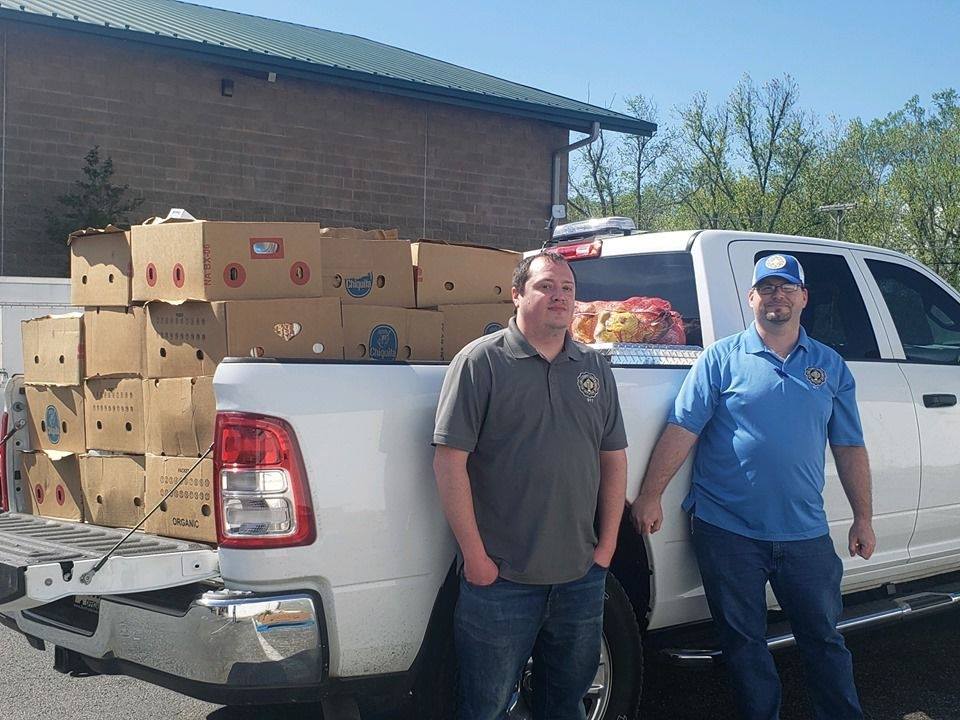 year around.
But during the coronavirus restrictions, its work has become even more critical as families and individuals are limited on being able to get out, jobs have been lost and the need has grown.
That's especially true for senior adults. That makes the agency's monthly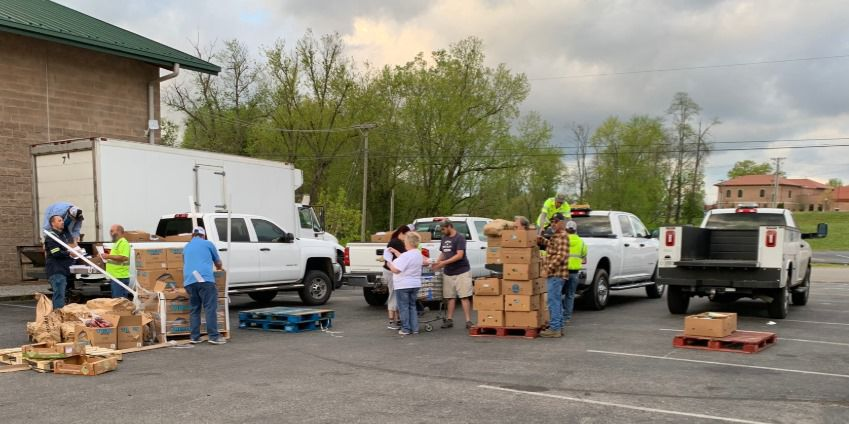 Senior Food Program even more vital.
Thursday, the agency got some special help as road crews, among others, helped 'pave' the way across the county.
Thursday, for the first time, food boxes were handed out not at the pantry's building, but by being delivered to seniors all across the county, accordinf to th Pulaski County Government Facebook page.
THE INFORMATION BELOW IS FROM AN ARTICLE IN THE COMMONWEALTH-JOURNAL NEWSPAPER POSTED ON THE COUNTY'S FACEBOOK PAGE:
Deliveries began Thursday by workers from both Pulaski County and Somerset governments, mainly through the Pulaski Road Department and Somerset Street Department, although members of other departments joined in.
Plus, the pantry sent out a record number of 600 boxes – 120 more than the usual number.
God's Food Pantry Executive Director Brenda Russell said the reason for that is Pulaski's program was able to secure more supplies than usual because many of the surrounding counties canceled their senior programs this month.
Pulaski received enough to cover its usual 480 boxes, plus all 120 people on the "waiting list" for the program.
"I felt bad for other counties who canceled, because what are their seniors going to do?" Russell said.
April's boxes held enough commodities to help area seniors for a while. There were canned fruits and canned meats, pasta, cereal, powdered milk, potatoes, peanut butter, juice, cheese, and other items.
Volunteers assembled the packs Wednesday. Then, beginning at 8 a.m. Thursday, government employees started packing them into vehicles for transport.
As of 2 p.m. Thursday, Russell said three-fourths of the boxes had been delivered already – a quick amount of time, as Russell admitted she thought it would take several days to make all the deliveries.
Some seniors have already called or left Facebook messages thanking the workers for the effort, she said.
Russell said 19 Pulaski County vehicles and three Somerset Street Department vehicles showed up to help. At least for the county vehicles, she said there was one driver and one helper.
The collaboration came after Russell reached out to members of the Emergency Operations Center (EOC).
Russell herself is a part of the EOC. She said she was looking for a way to get the boxes out to seniors in a way that was safe for them.
Due to restrictions placed on the area because of the COVID-19 outbreak, Russell said she didn't want to tell seniors to come into the pantry like normal when everyone else was telling them to stay at home.
At first, they considered doing a drive-through pickup at the building located on South Central, but then Russell reached out to see if the EOC could help with delivering the supplies.
She said the response from the EOC and the office of Judge-Executive Steve Kelley was "You bring those boxes here, and we'll make it happen."
It was a great collaboration that ran smoothly, she said. "It was an amazing day. All of our guys were happy to help."
She and the volunteers of the pantry are also more than willing to help during these times, but Russell urged all members of the public to follow the guidelines of local and state government and the CDC, so that everyone could stay healthy and God's Food Pantry continue to operate.
"We're so thankful to still be here serving people," she said. "We need to stay healthy and we need the public to help us stay healthy, because if we get sick and have to shut down, it would be devastating to the families who need help."
She said that monetary donations to God's Food Pantry have been steady, but she is always willing to accept more, because she knows this crisis is "a marathon, not a sprint."
She expects to see a need in the community continue for months to come, maybe into next year, because of the pandemic.
She said she knows that people who have lost their jobs, even if those jobs are regained, will need help on through next year "just to dig themselves out."
Those who can help are encouraged to send monetary donations to PO Box 259, Somerset, KY 42502. Right now, the pantry prefers money donations because their programs can provide food and supplies for less than retail prices, plus it cuts down on the number of people shopping at a grocery store.
As Russell said, "We will do the shopping for you."