Public's help sought in finding theft suspect
LAUREL COUTY, Ky. (WTVQ) – Some suspected thieves knew exactly what they wanted, as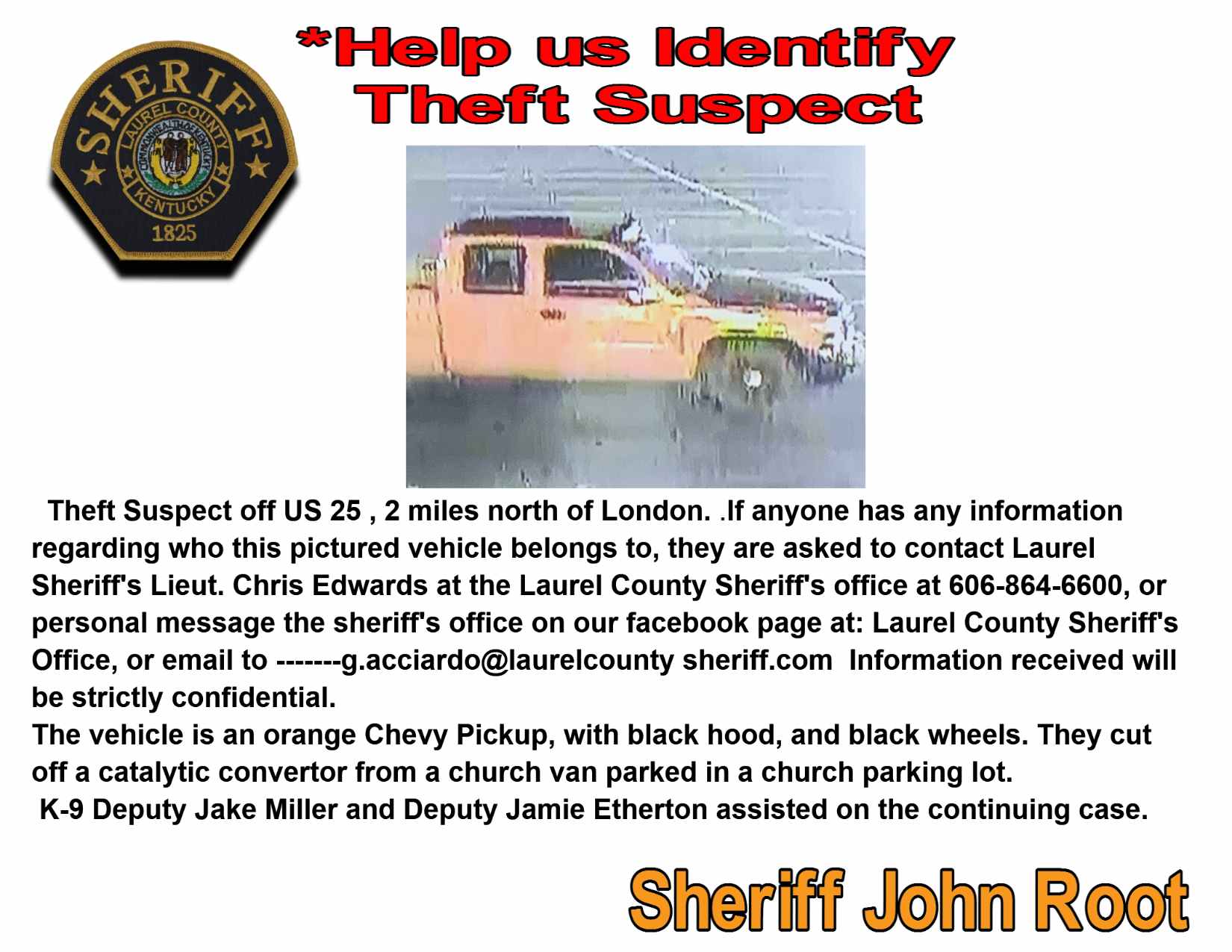 strange as it may be.
And now, Laurel County Sheriff's investigators need help finding them.
According to Sheriff John Root, the driver and possible occupants of this truck are suspected of cutting a catalytic converter off a church van parked in a church parking lot on Highway 25 about two miles north of London.
The vehicle is described as an orange Chevrolet pickup with a black hood and black wheels.
Anyone with information is asked to call Sheriff's Lt. Chris Edwards at 606-864-6600 or email g.acciardo@laurelcountysheriff.com.