Positivity inches toward 2%, vaccinations almost at 2.1 million
FRANKFORT, Ky. (WTVQ) – The state's positivity rate dropped to 2.06% with 361 new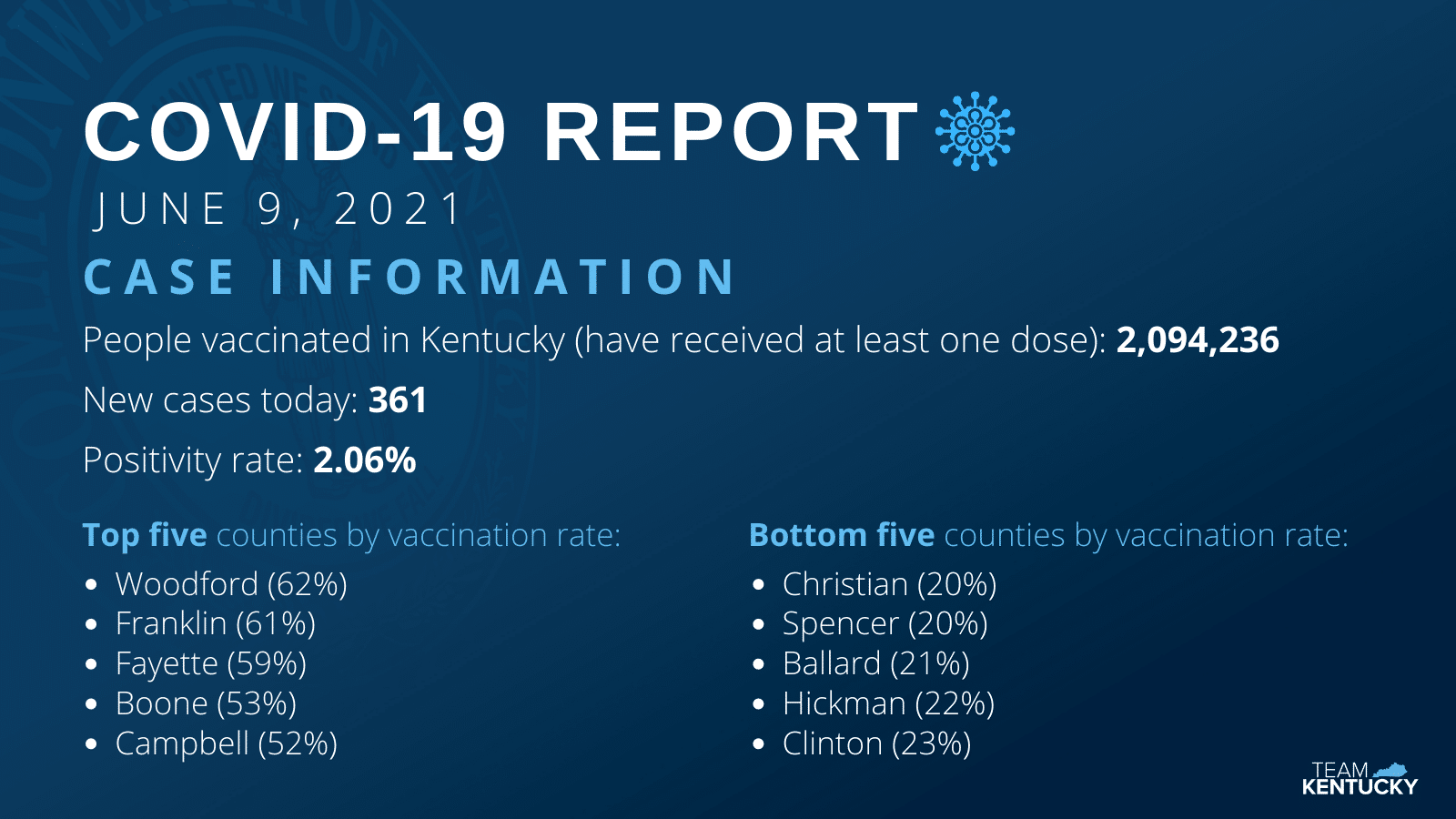 COVID cases, Gov. Andy Beshear said Wednesday.
Of the new cases, 67 were people 18 and under.
The hospitalization numbers edged up from 273 to 279, with 88, up from 80, in ICU and 48, up from 40, on a ventilator.
Beshear announced 2,094,236 Kentuckians vaccinated.
The governor also reported 12 deaths, which pushed the state total since March 6, 2020 to 7,121.
The counties with the highest vaccination rates continued to be Woodford, Franklin, Fayette, Boone and Campbell while the counties with the lowest rates still are Christian, Spencer, Ballard, Hickman and Clinton although each of those counties now has at least 20 percent of their residents with one dose.
For more on Wednesday's report visit KyCovid19.Ky.gov.