UPDATE: Man charged in connection with death of 58-year-old pedestrian
UPDATE POSTED 3:15 P.M. THURSDAY, JUNE 10, 2021
LEXINGTON, Ky. (WTVQ) – The Lexington Police Department Collision Reconstruction Unit is investigating a fatal collision Thursday morning.
At approximately 6:04 a.m., police and fire department personnel were dispatched to an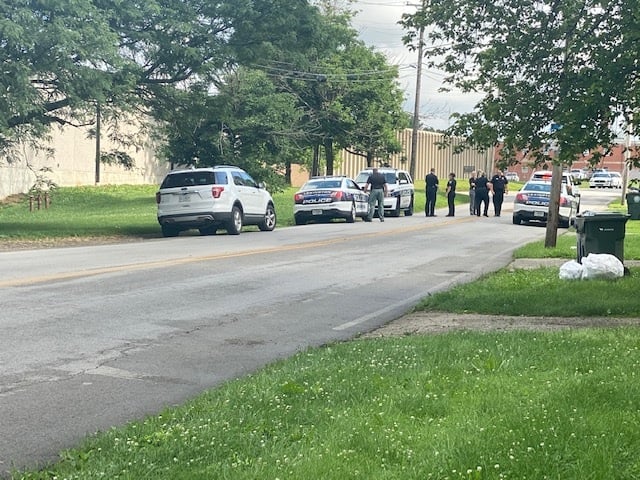 injury collision at the intersection of Russell Cave Road and Kees Road.
The preliminary investigation found a passenger vehicle was traveling south on Russell Cave Road, crossed the center line, and went off the road striking a pedestrian and residence.
The pedestrian who was killed has been identified as 58-year-old Juan Naranjo, of Lexington. He was pronounced dead by Coroner Gary Ginn at 6:31 a.m.
The driver of the passenger vehicle has been identified as 30-year-old Kristopher Burden, who fled the scene but was caught nearby.
Burden has been charged with Leaving the Scene Of Accident, Operating Vehicle With Expired Operators License, No Registration Plates, and Failure Of Owner To Maintain Required Insurance 1st. Burden was transported to the Fayette County Detention Center.
The Lexington Police Collision Reconstruction Unit continues to investigate this crash. Additional charges may be possible.
Anyone with information about this case is asked to call Lexington Police Special Operations (Collision Reconstruction Unit) at (859) 258-3663.
Anonymous tips can be submitted to Bluegrass Crime Stoppers by calling (859) 253-2020, online at www.bluegrasscrimestoppers.com, or through the P3 tips app available at www.p3tips.com.
ORIGINAL STORY POSTED 8 A.M. THURSDAY, JUNE 20, 2021
LEXINGTON, Ky. (WTVQ) – A man Lexington Police believe was walking on the sidewalk along Russell Cave Road at Kees Road early Thursday morning was hit and killed by a hit-and-run driver, who was later taken into custody, according to investigators.
Police say it happened just after 6:00 a.m. Investigators say when officers arrived, a pedestrian was dead in a yard and the car they believe hit him was up against a house with an injured passenger inside and the driver no where to be found.
The victim's name wasn't immediately released. Police say the female passenger in the car suffered minor injuries.
Police say a short time later, the driver was taken into custody and was being questioned by investigators. No name was immediately released.
The intersection of Russell Cave Road and Kees Road was temporarily closed while the Lexington Police Department's Collision Reconstruction Unit (CRU) investigated the deadly accident. All roads were reopened by 10:00 a.m.