UPDATE: Truck driver may have been avoiding object in road in fatal crash, info sought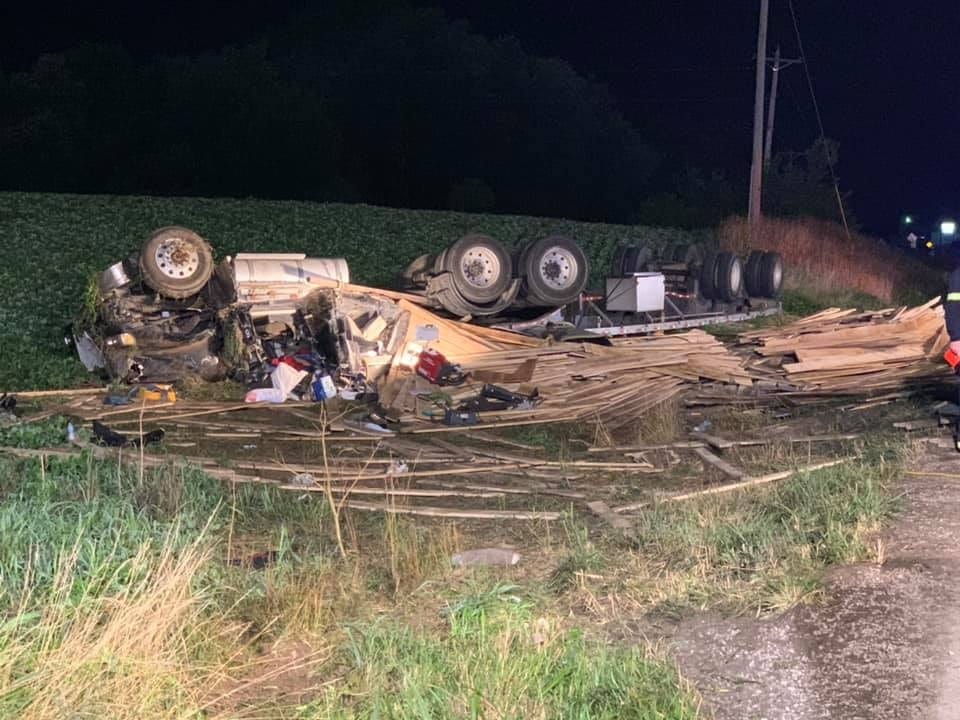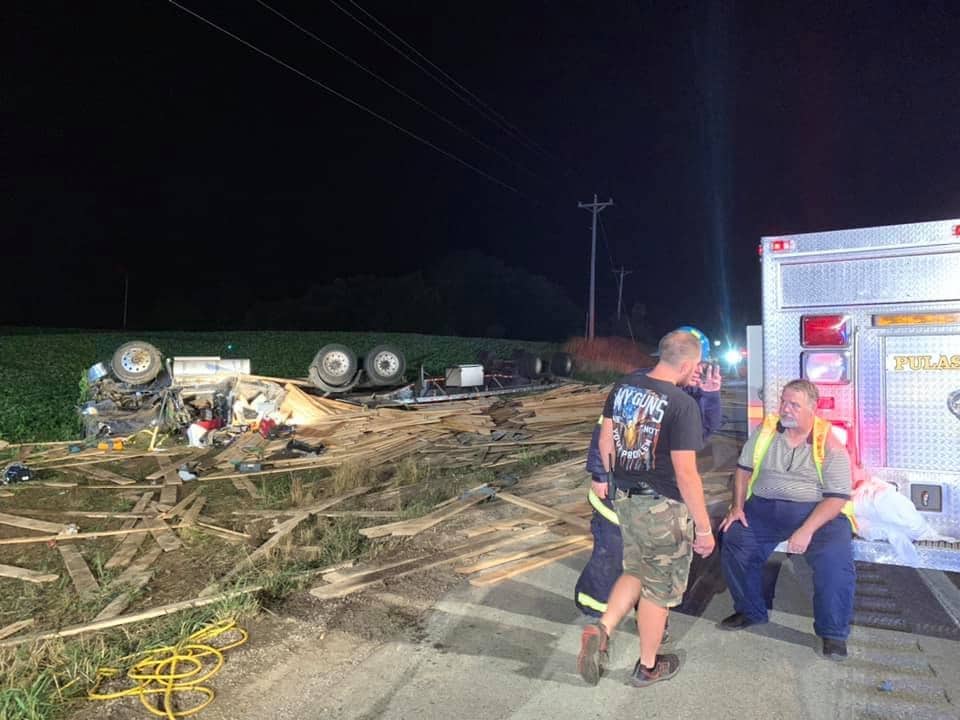 UPDATE, 6 p.m., July 9, 2020
PULASKI COUNTY, Ky. (WTVQ) – A truck driver who lost control of his flatbed 18-wheeler, overturning and killing his wife, may have been avoiding large debris that could have fallen from a truck or utility trailer, according to Pulaski County Sheriff Greg Speck.
The accident happened just before 2 a.m. Thursday on KY 90 and killed 64-year-old Lynn Marie Curtis, who was a passenger in the tractor-trailer driven by her husband, 57-year-old Johnny Louis Curtis, of Montgomery, Michigan.
He was airlifted to UK Medical Center in Lexington after being extricated from the crushed truck by Pulaski Somerset Rescue and other teams.
According to Speck, Johnny Curtis was westbound about two miles west of KY 27 when he lost control and overturned.
A dog was located in the vehicle and was removed from the scene by Pulaski
County Animal Control.
The Pulaski County Sheriff's Office is investigating the possibility the driver
may have avoided or struck an object lying in the road. Found at the scene were an
engine block, two push mowers, a small John Deere pull-type trailer, and other
items, Speck said, noting they may have fallen from another vehicle or pull-type utility trailer.
"The Sheriff's Office is asking for any business or resident that has video cameras to check to see if they can identify any vehicle that may have been carrying that type of load. Even if businesses and residents who are not in that area could check their cameras because you never know which direction this vehicle may have come from," Speck said.
"The Sheriff's Office believes that it is possible that if someone lost items from their vehicle, it would have to have been near the time of the accident. Traffic is heavy along Highway 90, so it is thought that the items could not have been there long. The Sheriff's Office is also asking the public if they have any information about anyone who may have been hauling this type of items, to contact the Sheriff's Office at 606-678-5145," Speck added, noting callers don't have to give their names.
The public can also visit the Sheriff's Office website and leave an anonymous tip at http://www.pulaskisheriff.com/tip.php. Citizens also can visit the department's Facebook Page and upload pictures and videos by clicking this link:
https://pulaskisheriffky.evidence.com/axon/citizen/public/fatalaccidentonhwy90
Deputies were assisted on scene by the Bronston and Burnside fire departments,
Somerset/Pulaski EMS, the Special Response Team, the Pulaski County Coroner's
Office, and the Pulaski County Animal Control.
This accident remains under investigation by Deputy Ryan Jones with the Pulaski
County Sheriff's Office.
ORIGINAL STORY, POSTED 7:30 a.m. JULY 9, 2020
PULASKI COUNTY, Ky. (WTVQ) – Despite the frantic efforts of rescue workers, one person died when a flatbed 18-wheeler overturned early Thursday in Pulaski County.
The woman, 64-year-old Lynne Curtis, from Camden, Michigan, was a passenger in the truck and was trapped inside when it overturned, dumping a load of lumber on the edge of the highway. She was pronounced dead at the scene.
The driver was airlifted to the UK Medical Center in Lexington after being cut from the truck by rescue teams from the Somerset Pulaski County Special Response unit.
According to the unit's Facebook page, the accident happened at about 1 a.m. near the Lake Cumberland Outdoors-Pro Bass Shop on KY 90 about two miles west of of Highway 27 and Burnside.
According to the rescue team, a dog also was found in the truck and was taken for medical evaluation.
Others who assisted with the hours-long rescue and clean-up effort included Pulaski Rescue, Bronston Fire, Pulaski Sheriff's Office, Pulaski Coroners Office, Pulaski Animal Control, PHI, Candido's Towing and Pulaski 911.