Number of people in hospital up 50% in a week, positivity climbs
FRANKFORT, Ky. (WTVQ) – The state's surge in new COVID cases, fueled by the highly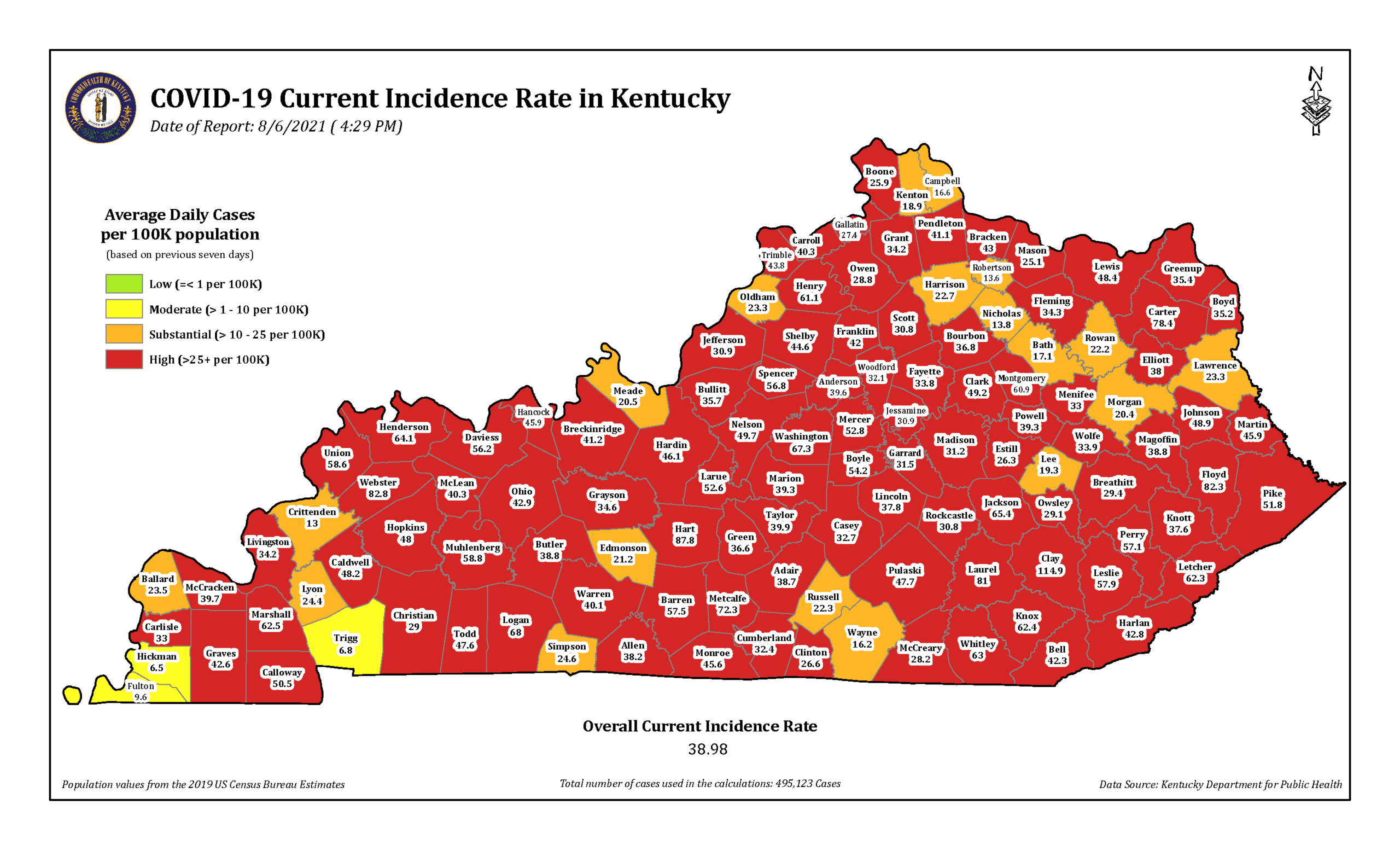 contagious Delta variant, showed little sign of slowing Friday as the number of new cases topped 2,500 for the second time in three days.
The state reported 2,612 new cases, up from 2,217 new cases Thursday and 2,583 Wednesday, which had been the highest number since Feb. 3.
The positivity rate continued up for the 42nd straight day, increasing to 10.46%, up from 10.27% Thursday and 10.08% Wednesday.
Of Friday's new cases, 525 were in people under 18. That was up from 478 Thursday and 512 Wednesday.
The number of counties in the 'red' category for high incidence rates continues to climb with more than half the state's 120 counties now in that category. Only three counties remain in the low 'yellow' category and all others are in "red" or "orange." The number of 'yellow' fell one from Thursday.
The state reported six new coronavirus-related deaths, bringing Kentucky's total death toll since the pandemic began in March 2020 to 7,372.
The number of people in the hospital, on ventilators and in the ICU also continues up.
The state reported 976 people in the hospital, up from 939 people Thursday, 889 Wednesday, 824 people Tuesday and from just 625 last Friday; 286 in ICU, up from 275 Wednesday, 263 Tuesday; and 121 on a ventilator, up from 108 Thursday, 100 Wednesday, and 96 Tuesday.