Names of Alabama tornado victims released: Ages range from 6 to 89
ALABAMA (ABC NEWS) – Authorities have released the names of the 23 people, including four young children, who were killed when powerful tornadoes ripped through Lee County, Alabama, on Sunday, leaving the close-knit community of Beauregard in mourning.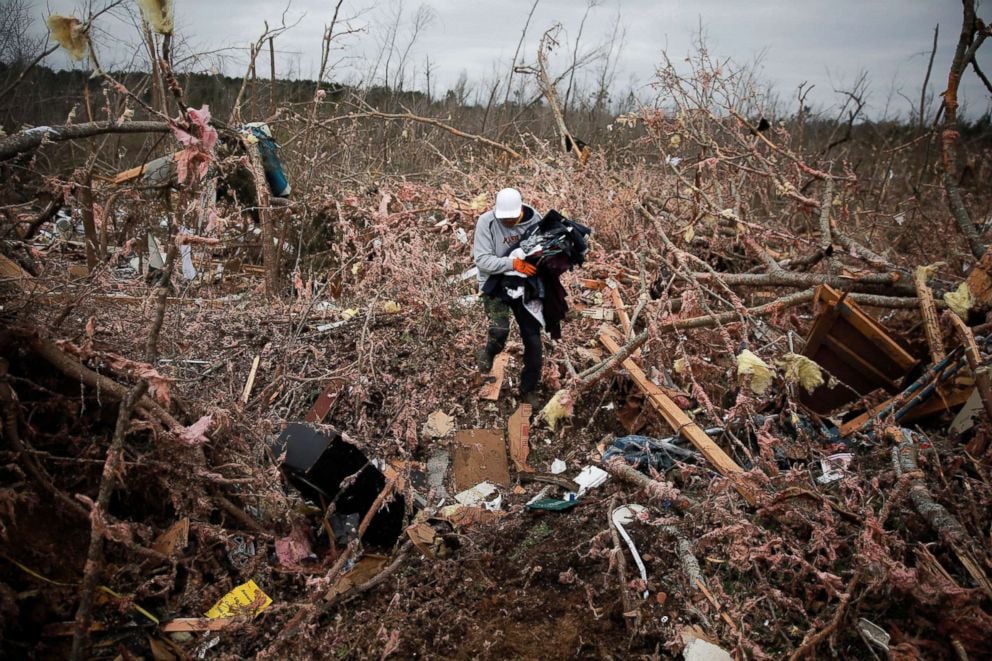 The victims' ages range from 6 to 89, according to the coroner.
At least seven of the victims were from two families who are related by marriage and lived a few houses apart, Coroner Bill Harris said Tuesday.
Armondo (AJ) Hernandez, 6
Charlotte Ann Miller, 59
David Dean, 53
Emmanuiel Jones, 53
Eric Jamal Stenson, 38
Felicia Woodall, 22
Florel Tate Stenson, 63
Henry Lewis Stenson, 65
Irma Gomez-Moran, 41
James Henry Tate, 86
Jimmy Lee Jones, 89
Jonathan Marquez Bowen, 9
Maggie Delight Robinson, 57
Mamie Roberts Koon, 68
Marshall Lynn Grimes, 59
Mary Louise Jones, 83
Mykala Waldon, 8
Raymond Robinson Jr., 63
Ryan Pence, 22
Sheila Creech, 59
Taylor Thornton, 10
Tresia Robinson, 62
Vicki Braswell, 69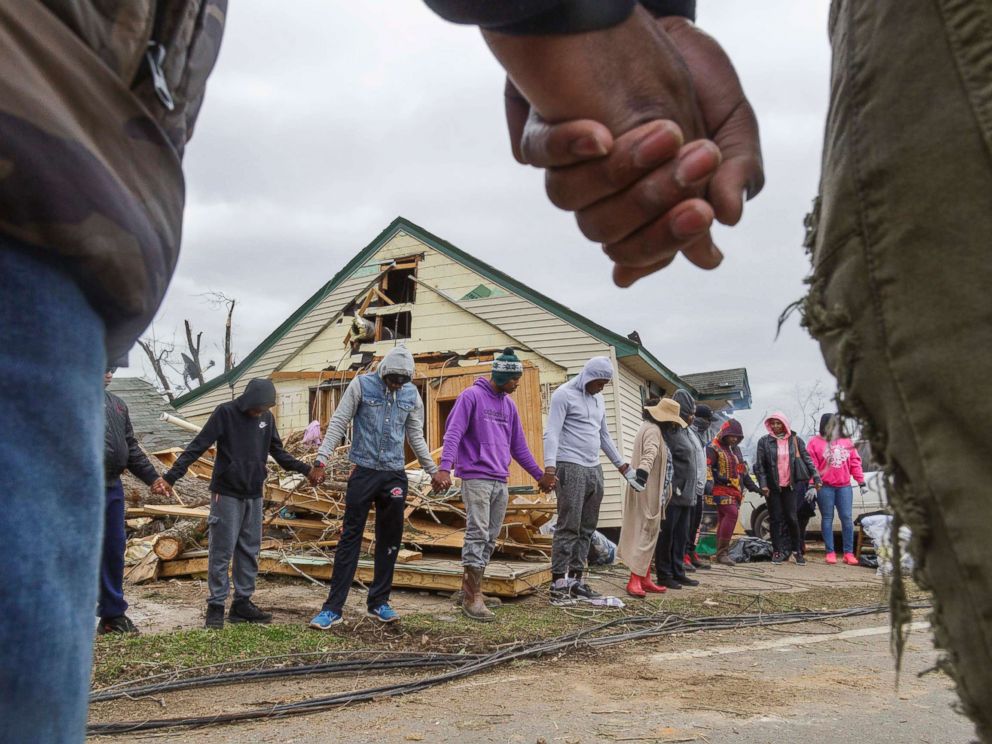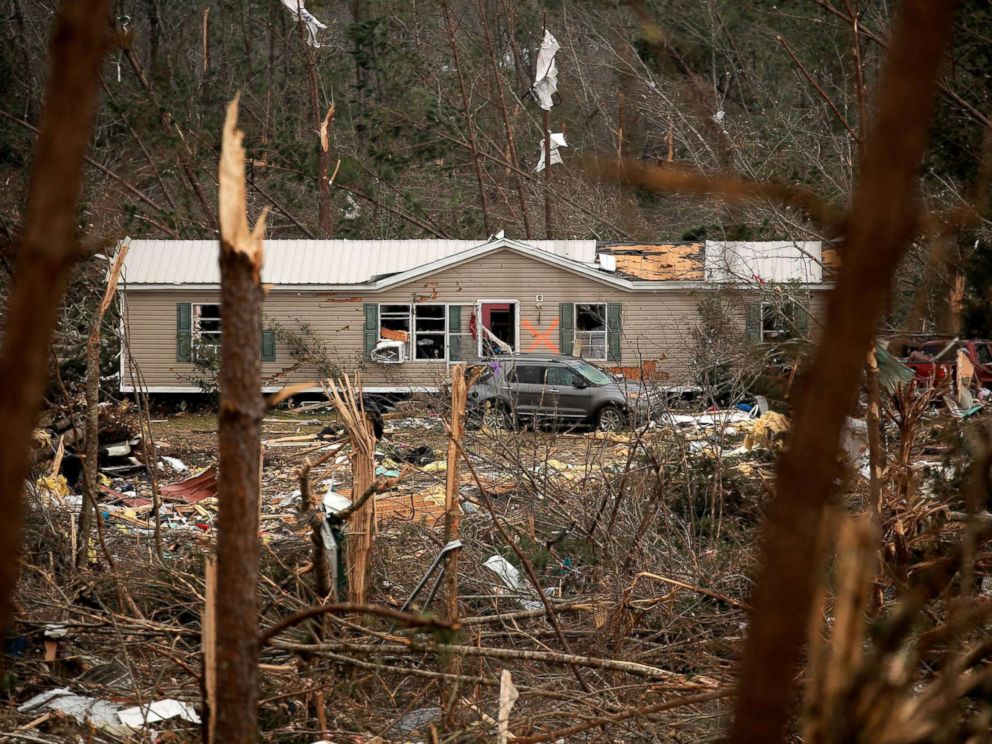 Those killed lived in roughly a one-square-mile area of the town of Beauregard, a resilient, community-oriented town of roughly 9,000, said Lee County Sheriff Jay Jones.
Preliminary reports indicate the deadly twister reached an EF-4 category with winds estimated at 170 mph.
As of Tuesday, about seven to eight people remained unaccounted for, said Jones.
ABC News' Brendan Rand contributed to this report.