Morehead Optimist, Rowan County jail partner to help children
MOREHEAD, Ky. (WTVQ/Press Release) – Did you know that 1 in 5 children live in poverty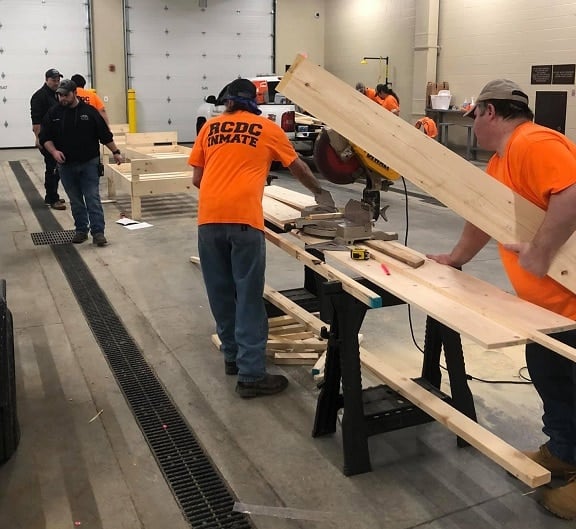 in the US, and many of these families cannot afford beds?
Children often must share a small bed with their parents or siblings, sleep in a sleeping bag, or simply sleep on the floor.
Children are the highest age-based population in poverty in the US. Twenty-two percent of kids in America live below the poverty line—the highest percentage among developed countries.
Child poverty affects children's nutrition, self-perception, behavior, and more. But, with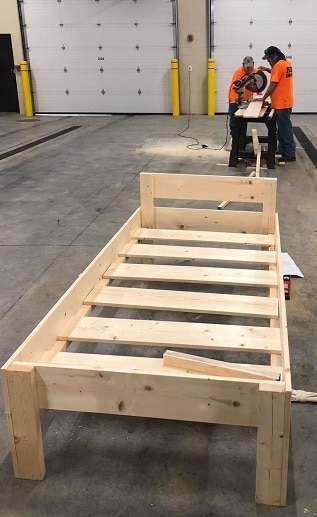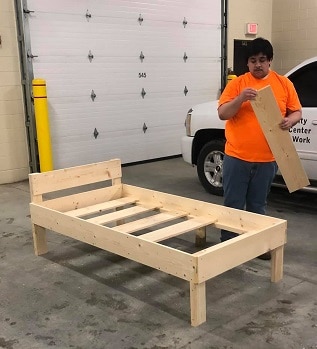 sleep being one of the most important things that human's do, bed poverty, perhaps, takes one of the biggest tolls on poor children.
The Morehead Optimist Club has been supporting local youth since 1964 and is proud to partner with the Rowan County Detention Center and Big 4 Lumber to help alleviate some of these needs for kids in Rowan County.
When Rowan County Jailer Wes Coldiron approached Optimist Club President Bill Redwine with the idea of utilizing Detention Center inmates to provide the labor to build bedframes from discounted materials purchased from Big 4 Lumber, a family-owned business in Morehead, the Club's board of directors did not hesitate.
Children in need of beds had been identified by the Rowan County Schools Family Resource Centers so the Club jumped at the opportunity to support this meaningful project.
As you can imagine, not having a bed leads to poor nights of sleep, lower sleep quality, and even sleep deprivation. This is especially harmful for children because, statistically, they need more hours of sleep per night than adults do; they need those hours to refresh their brain.
Childhood is a crucial time for learning, physical development, and retaining the information they are learning. Children that suffer from sleep deprivation have lower academic achievement due to lowered cognitive function.
Individuals or businesses interested in donating funds to offset the cost of mattresses for the beds should contact Bill Redwine at (606)356-0666 or billredwine@gmail.com.
Other programs and service projects that the Club is involved in include sponsoring the T-Ball league for Morehead Parks & Recreation, Tri-Star Basketball, Respect for Law, Essay and Oratorical Competitions, Project Prom, and countless other youth programs through their charitable bingo programs at Cave Run Bingo.