Michael takes aim at Carolinas as Florida and Georgia survey destruction from historic hurricane
FLORIDA (ABC NEWS) – A ferocious and historic Hurricane Michael is heading toward the Carolinas after tearing through Florida and Georgia, demolishing homes, submerging entire neighborhoods and killing at least two people, including an 11-year-old girl.
Interested in Hurricane Michael?
Add Hurricane Michael as an interest to stay up to date on the latest Hurricane Michael news, video, and analysis from ABC News.
It is the third-most-powerful storm on record to hit the U.S., and the worst in nearly 50 years, since Hurricane Camille in 1969.
Michael, which is also the first Category 4 to ever make landfall on the Florida Panhandle, "the worst storm" that area has ever seen," Florida Gov. Rick Scott said Wednesday.
The massive storm hit the Panhandle in northwest Florida early Wednesday afternoon, leaving a trail of devastation.
ABC News chief meteorologist Ginger Zee said the ruins in Mexico Beach were "eerily reminiscent to the scene I saw in Gulfport [Louisiana] in 2005" after the devastation of Hurricane Katrina.
The hurricane then roared north through southwest Georgia and was on Thursday setting its sights on North and South Carolina, states that are still reeling from historic flooding left by Hurricane Florence last month.
Florida Sen. Marco Rubio tweeted he was hearing "stunning" reports of damage, including that "Mexico Beach is gone" and the "damage in Panama City is catastrophic."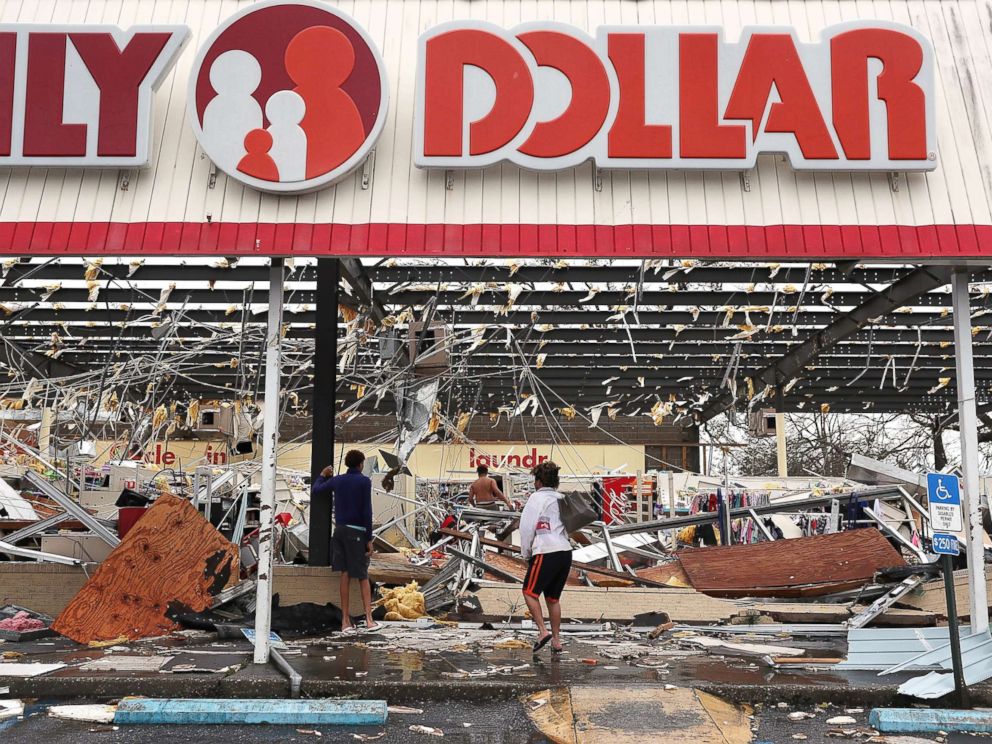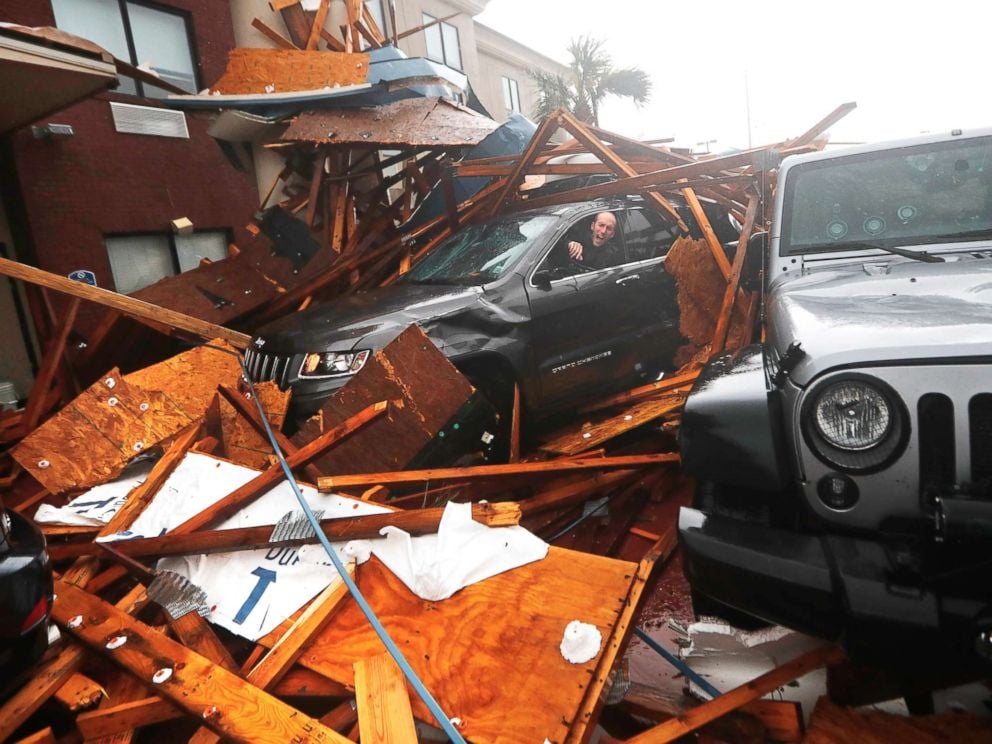 Michael takes aim on hard-hit Carolinas
Michael weakened to a tropical storm and was moving northeast Thursday, with tropical storm warnings in effect from Georgia to North Carolina, including Savannah, Raleigh, Wilmington and Charleston.
Six to 9 inches of rain could drench Virginia and North Carolina.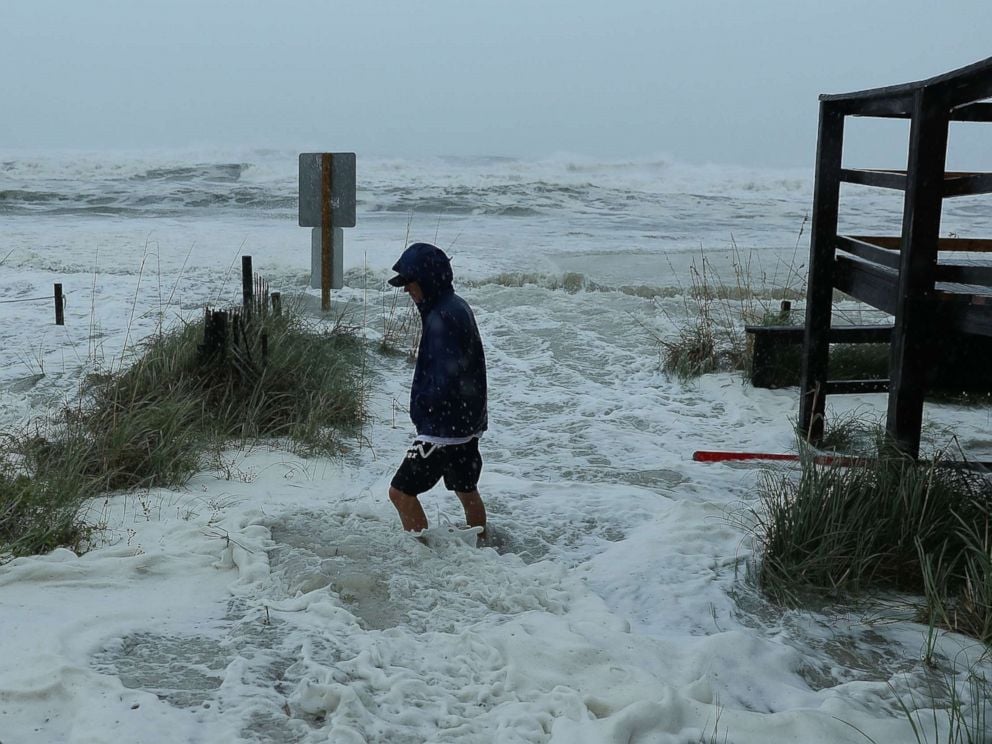 1st major hurricane to hit Georgia in 120 years
Michael is the first major hurricane to blow into the state since the 1898.
One death has been confirmed in Georgia. An 11-year-old girl was killed when part of a metal carport crashed into her family's trailer in Lake Seminole and struck her in the head, local officials said.
Hundreds of thousands in the state were without power Thursday.
Seminole County is "pitch black," in "complete and total devastation," Travis Brooks, director of Seminole County's Emergency Management Agency told ABC News.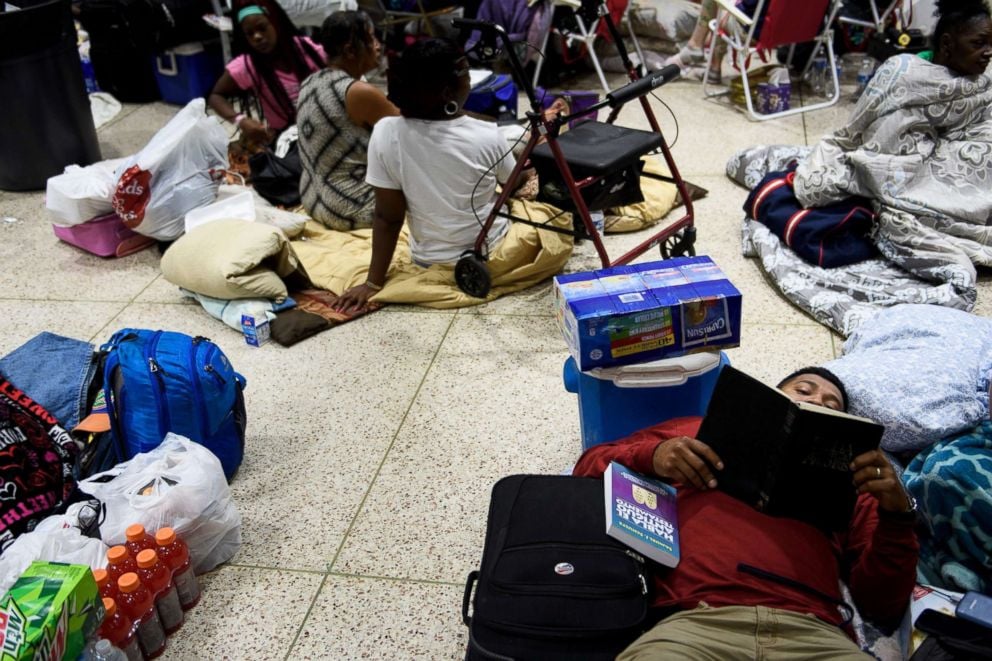 Devastation in Florida
Michael, which Scott called "monstrous," made landfall with wind speeds that were nearly the highest possible for a Category 4 — 155 mph. When a hurricane reaches 157 mph, it is a Category 5, the highest.
As the storm's fierce winds pushed ocean water onto the Panhandle's Mexico Beach, ABC News' Ginger Zee said she saw an "entire home, a well-built home, rolling down the street. … It makes you shake."
Michael left Mexico Beach destroyed, with the storm surge ripping multiple houses from their foundations, sending them bobbing along the main road that runs through the beloved beach town.
With cell service knocked out, leaving people isolated and staring at empty spots where dozens of homes are no longer standing.
The Panhandle is the wide strip of northwest Florida that touches the Gulf of Mexico and includes Alabama. Popular with tourists for its beaches, the area also has many year-round residents. Its largest city is Pensacola, with a population approaching half a million.