'Maze Days' aid Jessamine Homeless Coalition, honor first responders
JESSAMINE COUNTY, Ky. (WTVQ) – Fall ushers in many traditions and a new family-friendly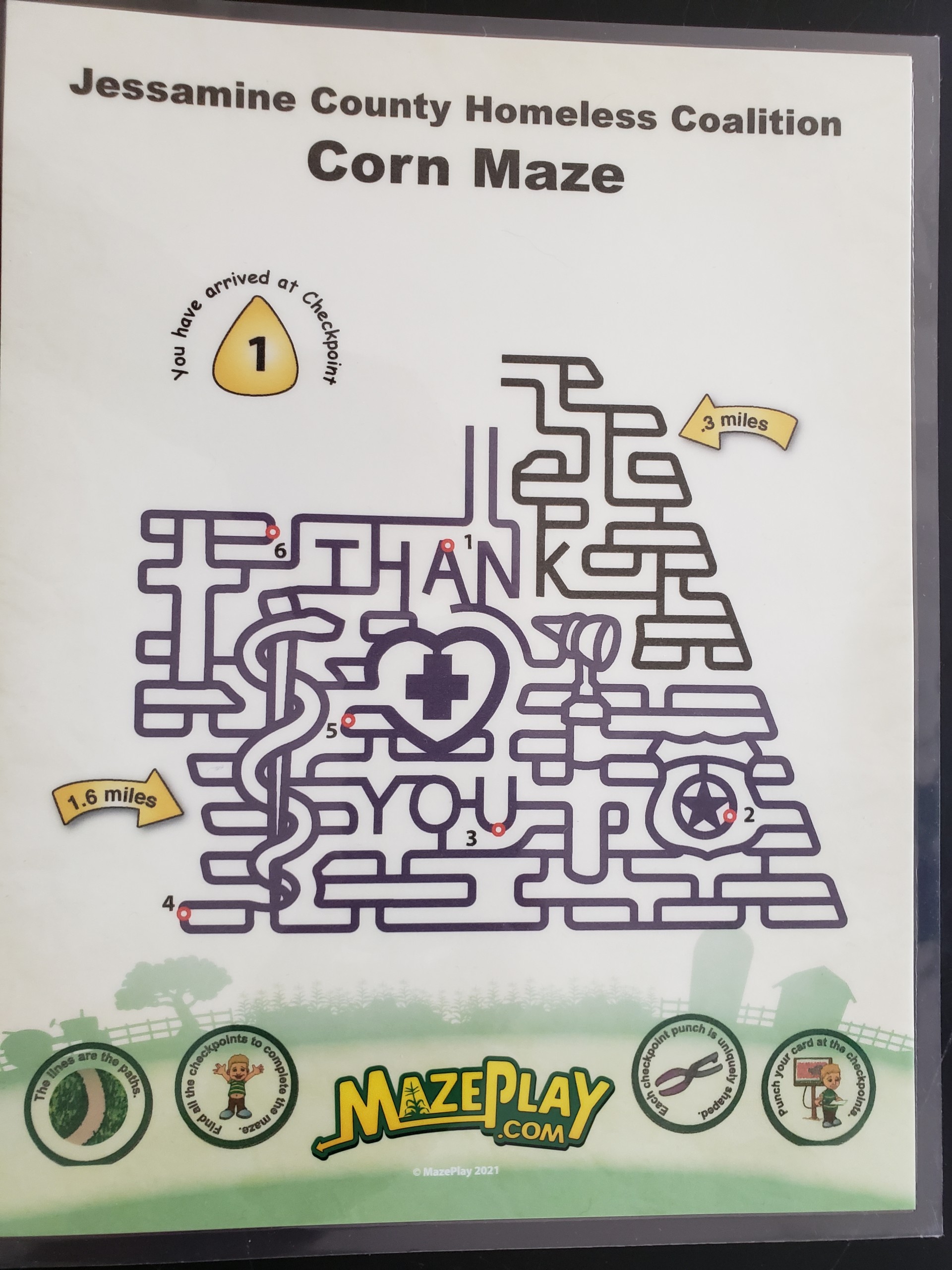 event is kicking off in Jessamine County.
The Jessamine Maze Days run Sept. 30 – Nov. 7 to raise money for the Jessamine County Homeless Coalition.
"We will have two mazes and a toddler hay maze, bounce houses, and several activities. We also have Farm Scene Investigation games, similar to a real life clue game," said Coalition Director Johnny Templin, who added the maze has the ability to use a GPS map on a phone to track location.
The Jessamine Maze Days is run by JCHC residents and local volunteers and 100 percent of
all proceeds go toward supporting the operations of JCHC.
"This is one of the many things we do to earn our funding to operate and this new community event will be a great addition," Templin continued.
"Lastly, our field is designed as a thank you to the first responders during the Covid pandemic," he concluded.
The hours are Thursday 2-9; Friday 2-10; Saturday 12-10; and Sunday 1-5. The maze is located at 1465 Keene Road in Nicholasville.