UPDATE: Man charged with murder after Hal Rogers Parkway shooting
UPDATE POSTED 9 P.M. JUNE 30, 2021
LAUREL COUNTY, Ky. (WTVQ) – A 46-year-old man accused of shooting and killing another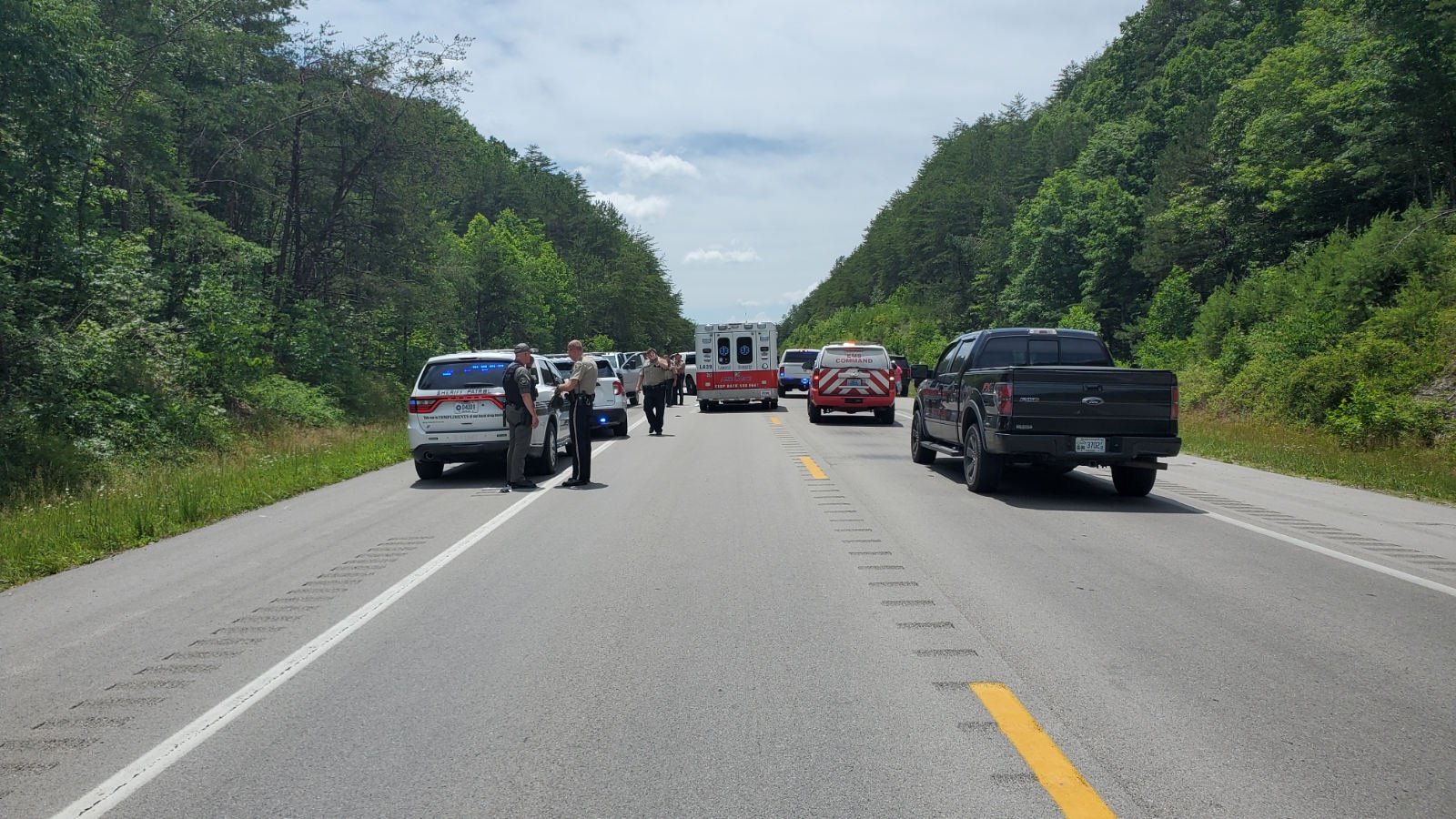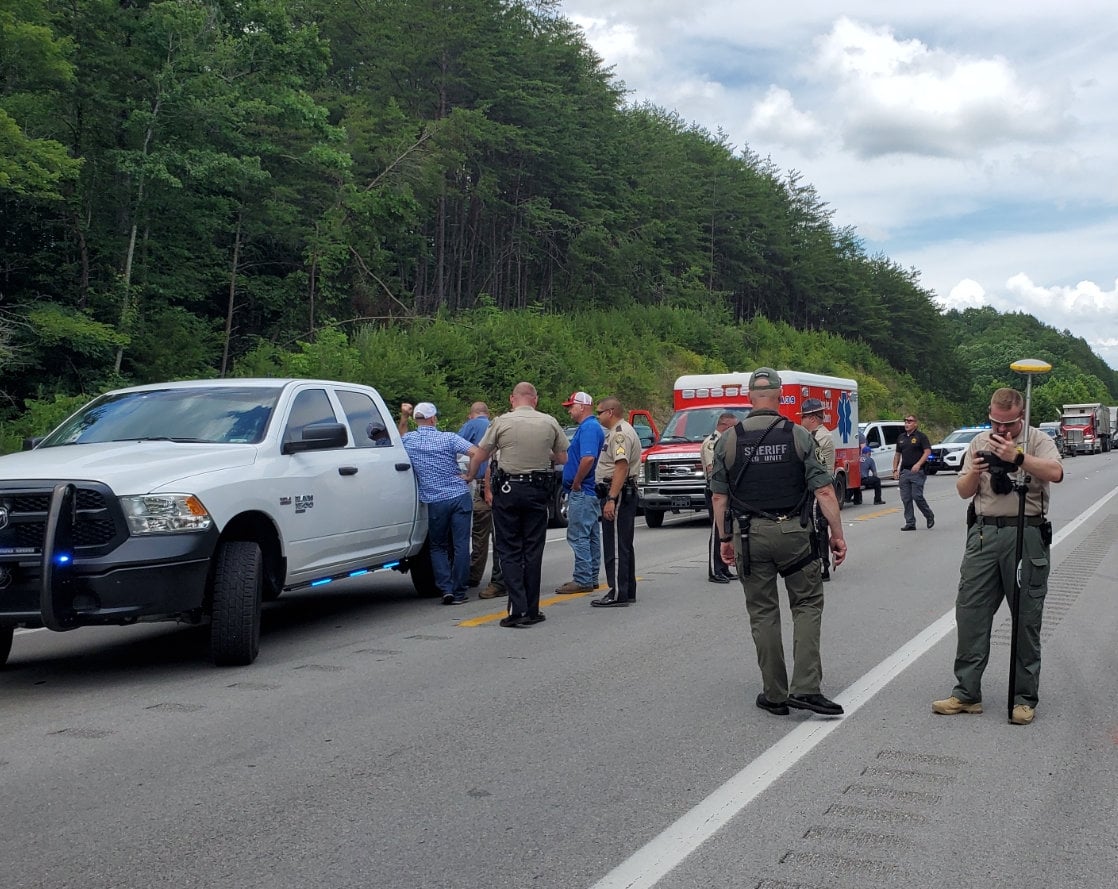 man on the Hal Rogers Parkway west of London Wednesday afternoon fired shots at the victim and then stopped, turned around and fired more, according to investigators.
The victim has been identified as 59-year-old Timothy Preston Miller, of London, according to Laurel County Sheriff John Root.
According to Root, when deputies arrived they found Miller with "with multiple life-threatening gunshot wounds in a Chevrolet pickup stopped on the shoulder of eastbound Hal Rogers Parkway. A passing off-duty nurse stopped and did CPR until Ambulance Inc. of Laurel County arrived and continued treating Miller, who ultimately could not be saved, the sheriff said.
Sheriff's deputies and detectives who were first on the scene were able to get a vehicle description from witnesses and learned that a black Ford car with a long-haired driver was observed fleeing the scene toward Pulaski County.
That information was given to Laurel 911 dispatch who transmitted the information to law enforcement in Pulaski County. A short time later Somerset City Police along with state police stopped a suspect vehicle identified as a black Ford Fusion and driven by a long-haired individual. In addition, a pistol was recovered along with numerous spent casings in the vehicle and following investigation by Laurel County Sheriff's investigators, it was determined that the driver of the black Ford Fusion was the shooter.
The man, identified as Brian Eldridge, 46, of Somerset, told Sheriff's investigators he shot Miller but did not know why, according to Root. Investigators said the two men were acquaintances.
Witnesses at the scene told investigators they saw the black Ford pull along the pickup truck and fire several rounds into the driver's door area, Root said in a statement. When the truck stopped on the shoulder, the suspect turned around and fired several more rounds into the driver's door and drove toward Pulaski County, according to the statement.
An autopsy is scheduled in Frankfort on Thursday for the victim.
Sheriff's investigators assisting on the case included: Laurel Sheriff's Detective Robert Reed who is the case officer, Maj. Chuck Johnson, Capt. Robbie Grimes, crime scene reconstructionist/Deputy Brad Mink, crime scene Reconstructionists/Deputy Hobie Daugherty, crime scene investigator/Detective Richard Dalrymple, shift Sgt. Brett Reeves, Shift Sgt./ K-9 Sgt. Gary Mehler, K-9 Deputy Jake Miller, Deputy Brent France, Deputy Greg Poynter, Deputy Jamie Etherton, Detective James Sizemore, Deputy Travis Napier, Detective Bryon Lawson, Deputy Brian France, Deputy Gilbert Acciardo.
Also assisting were: Ky. State Police, Ambulance Inc. of Laurel County, the Laurel County Coroner's office, and Somerset City Police Dept.
UPDATE POSTED 5:55 P.M. JUNE 30, 2031
LAUREL COUNTY, Ky. (WTVQ) – One man is dead and another in custody after a shooting on the Hal Rogers Parkway — KY 80 — west of London in Laurel County.
The man was shot "multiple times" at about 2:20 p.m. near Glenda Lane, according to the Laurel County Sheriff's Department and the road was reopened at about 4:10 p.m.
Brian Eldridge, 46, of London was charged with murder in connection to the shooting. He was lodged in the Laurel County correctional center.
The man died from his injuries, according to the Echo-Sentinel newspaper and a suspect was stopped and held for questioning in Somerset until Laurel County investigators can get there, according to the newspaper.
The department said it doesn't know many details or a motive for the shooting pending the questioning and further investigation.