Man injured in Friday night stabbing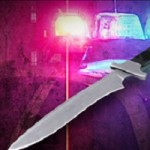 LEXINGTON, Ky (WTVQ)- Lexington police are investigating after a man was stabbed Friday night.
Police say they responded to Devonport Drive around 11:30 p.m. for an adult man who had been stabbed.
However, police say the man was found at a Taco Bell on Versailles road. He was taken to the hospital with non-life threatening injuries.
Police say no suspect information is available.
If you have any information, you're asked to call Lexington police.