Lexington police investigate after man injured in Saturday night shooting
Police say no one has been arrested at this time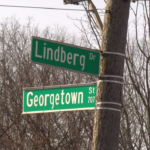 LEXINGTON, Ky (WTVQ)- Lexington police are investigating after a man was injured in a shooting Saturday night.
Police say they responded just before 6:30 p.m. to a local hospital for a man who had been shot. They say he had a non-life threatening gun shot wound.
Police say the shooting is believed to have happened in the 400 block of Lindberg Drive. Police say they found multiple vehicles in the area hit by gunfire.
Police say no one has been arrested at this time.
If you have any information, you're urged to call Lexington police.