UPDATE: First images from Kentucky Utilities crews restoring power in Louisiana
UPDATE POSTED SEPTEMBER 1, 2021 AT 4:10 P.M.
LEXINGTON, Ky. (WTVQ) – The first images from Kentucky Utilities crews helping restore power to hurricane-ravaged Louisiana show the big job ahead for all crews helping bring back electricity.
Crews are having to work in 100-degree heat and oppressive humidity, in addition to the danger working around fallen trees, lines and storm debris.
You can follow the crews on Twitter @lgeku.
UPDATE POSTED AUGUST 31, 2021 AT 6:12 P.M.
LEXINGTON, Ky. (WTVQ) – Kentucky Utilities has sent crews to Louisana to assist in helping those affected by Hurricane Ida.
KU said that 119 full-time line technicians have been sent to Lousiana-based utilities CLECO and Entergy Louisiana to help.
The utilities company said they've been monitoring the forecast and working on mutual assistance calls since Friday regarding the hurricane.
KU also said before sending crews, they made sure there were ample resources on hand in Kentucky for every situation from routine maintenance to emergency situations. They also remarked that they considered many factors, including weather heading toward the commonwealth, when allocating resources.
ORIGINAL STORY POSTED AUGUST 31, 2021 AT 10:48 A.M.
LEXINGTON, Ky. (WTVQ) – Teams from a Lexington-based company are on the ground in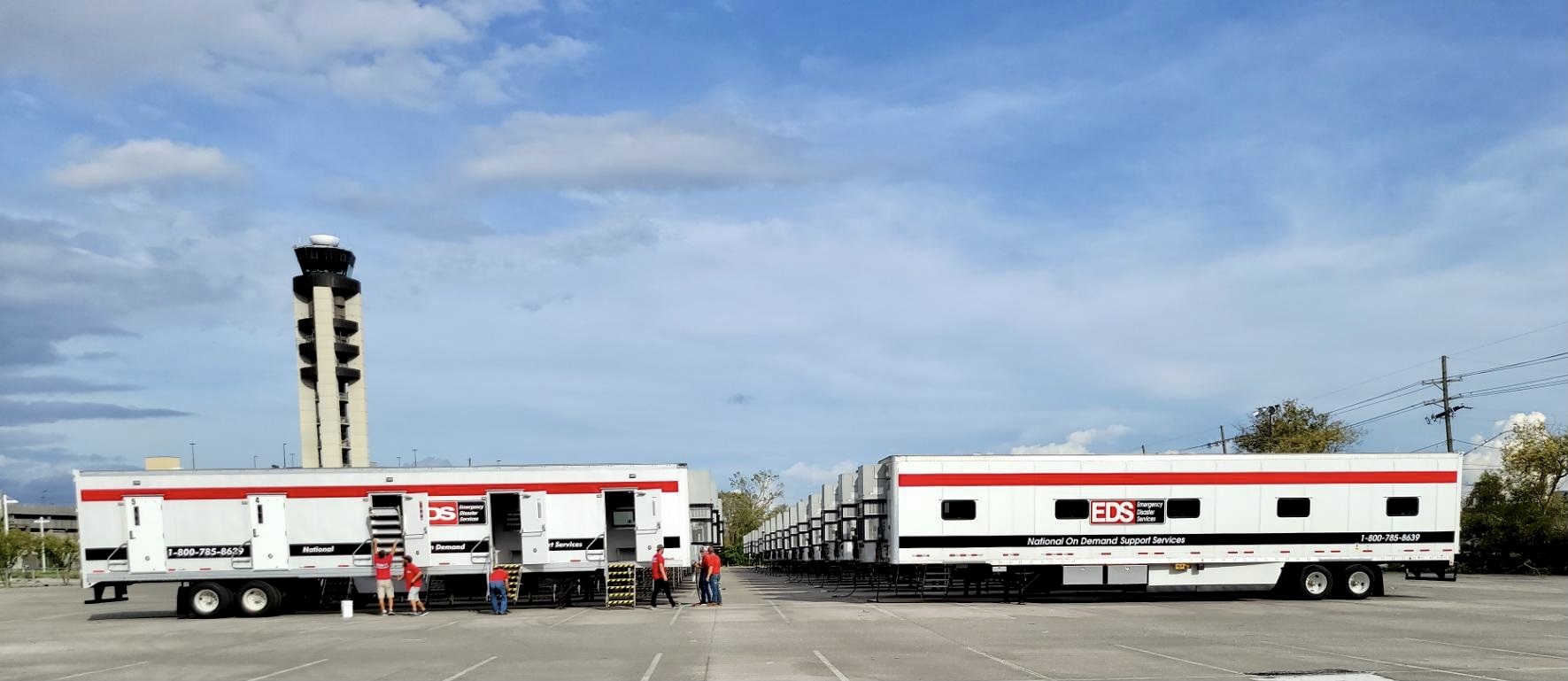 Louisiana offering emergency support in response to devastating Hurricane IDA which mad landfall Sunday afternoon as a Category 4 hurricane.
In fact, crews from Emergency Disaster Services built one of the first mobile camps in New Orleans for the recovery and power restoration efforts.
The work in Louisiana comes as the company comes off relief work in New York for Hurricane Henri and in three Southern states doing a COVID triage hospital in Mississippi and COVID infusion clinics in Florida and Texas.