Kentucky State Police investigates fatal collision in Lincoln County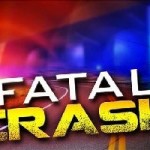 STANFORD, Ky (WTVQ)- Kentucky State Police are investigating a two vehicle crash involving a motorcycle in Lincoln County after one man died from his injuries.
Police say the crash happened on John Sims Highway just before 7:30 this morning.
KSP says a Harley Davidson motorcycle driven by 40-ear-old Donnie Rains was traveling north when it crossed the center line and hit another vehicle head on. The Lincoln County Coroner says Rains died on scene.
The other driver was taken to the hospital with non-life threatening injuries.
KSP continues to investigate and is being assisted on the scene by Kentucky State Police personnel, Lincoln County Sheriff's Department, Lincoln County EMS, Lincoln County Fire Department, and Lincoln County Coroner's Office.