Jail inmates learn skill, make masks
WOODFORD COUNTY, Ky. (WTVQ) – Gov. Andy Beshear has touted inmates
in state prisons making masks to help overcome the PPE shortage in the state.
Local jails are doing the same thing.
Woodford County is a good example, according to the county government Facebook page.
There, Linda Popp has been working with a group of inmates to design and produce cloth masks to be used by jail staff, first responders and health care professionals.
The masks, made with donated materials, are even stylish.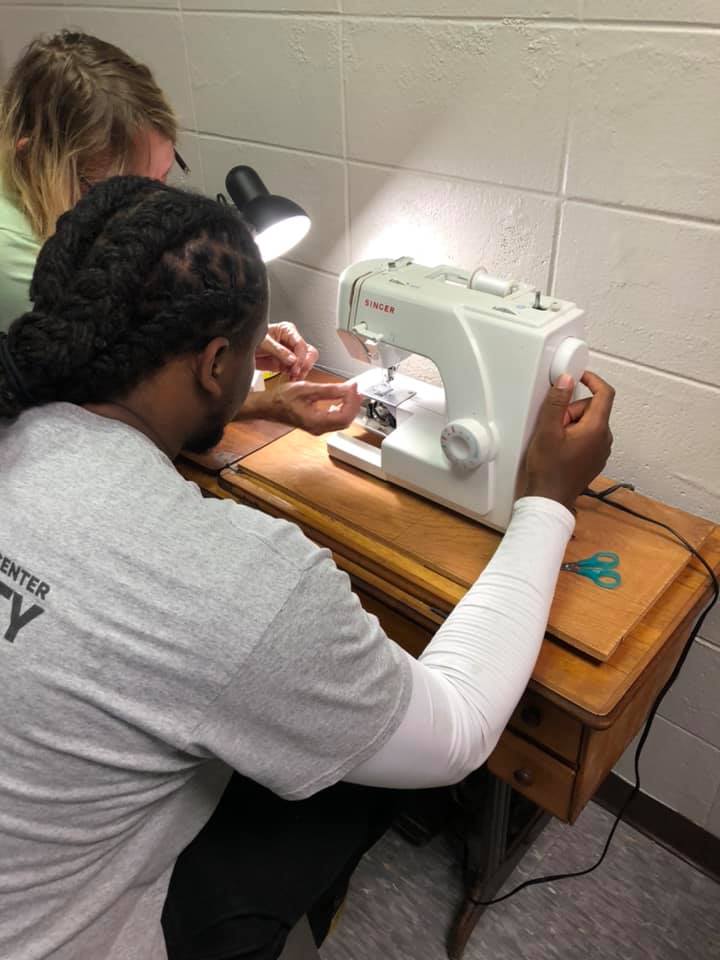 Because of cramped quarters, some concerns have been raised about social distancing and other precautions. In response, county officials said steps are taken to clean materials and surfaces constantly and to minimize the interaction among groups.
And in addition to filling a critical need, the inmates are learning skills, from the design process to actually sewing.