Holiday weekend means training time for rescue team
SLADE, Ky. (WTVQ) – A holiday weekend brought no rest for the weary.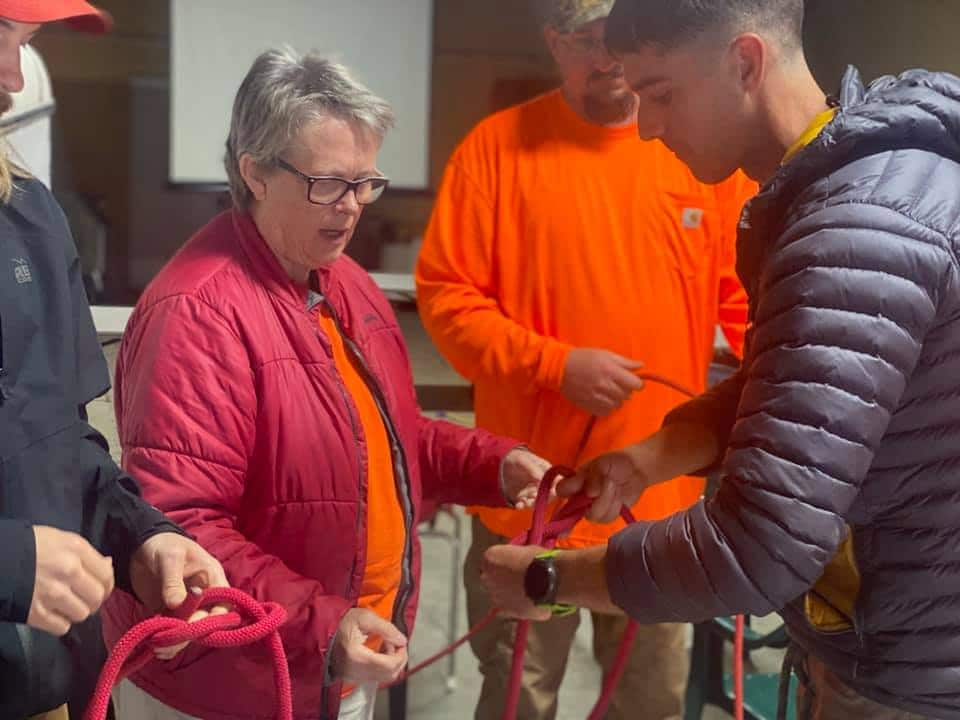 The Wolfe County Search and Rescue teams spent Sunday doing technical rope rescue training in the Red River Gorge.
Training events like these allow the group to be ready to do "what we do best, going where others can't and saving lives," group leaders said.
The training day was designed to help orient newer team members in technical rope rescue before the team's upcoming course in June. The morning was spent discussing standards and practicing knots.
After lunch, experienced team members lead the way as teams moved outdoors to rig raising and lowering systems, which were used to safely send simulated rescuers over a 200-foot cliff.