Georgetown Fire, Walmart explain entrance, exit changes
GEORGETOWN, Ky. (WTVQ) A retailer's efforts to meet coronavirus health ad safety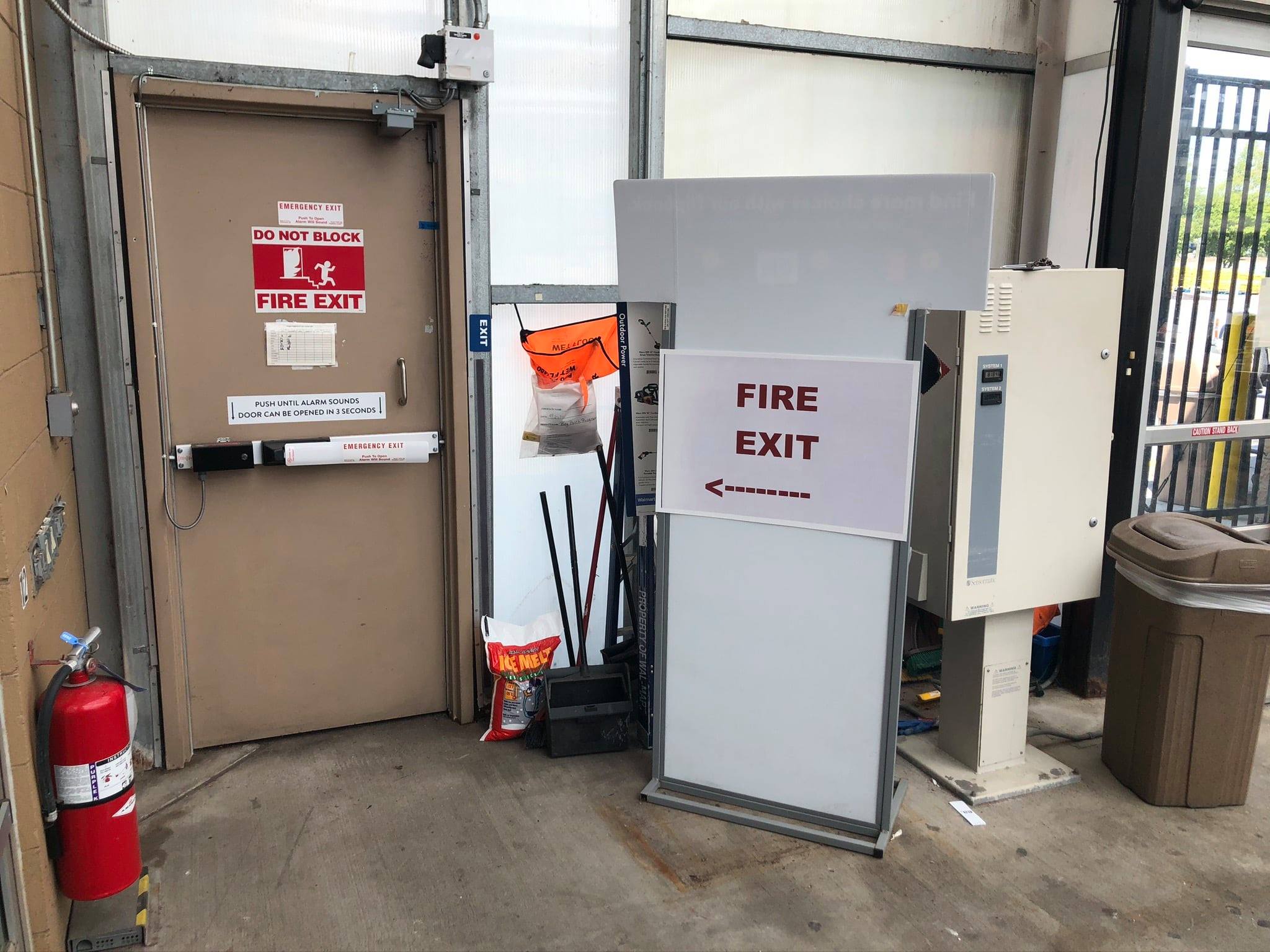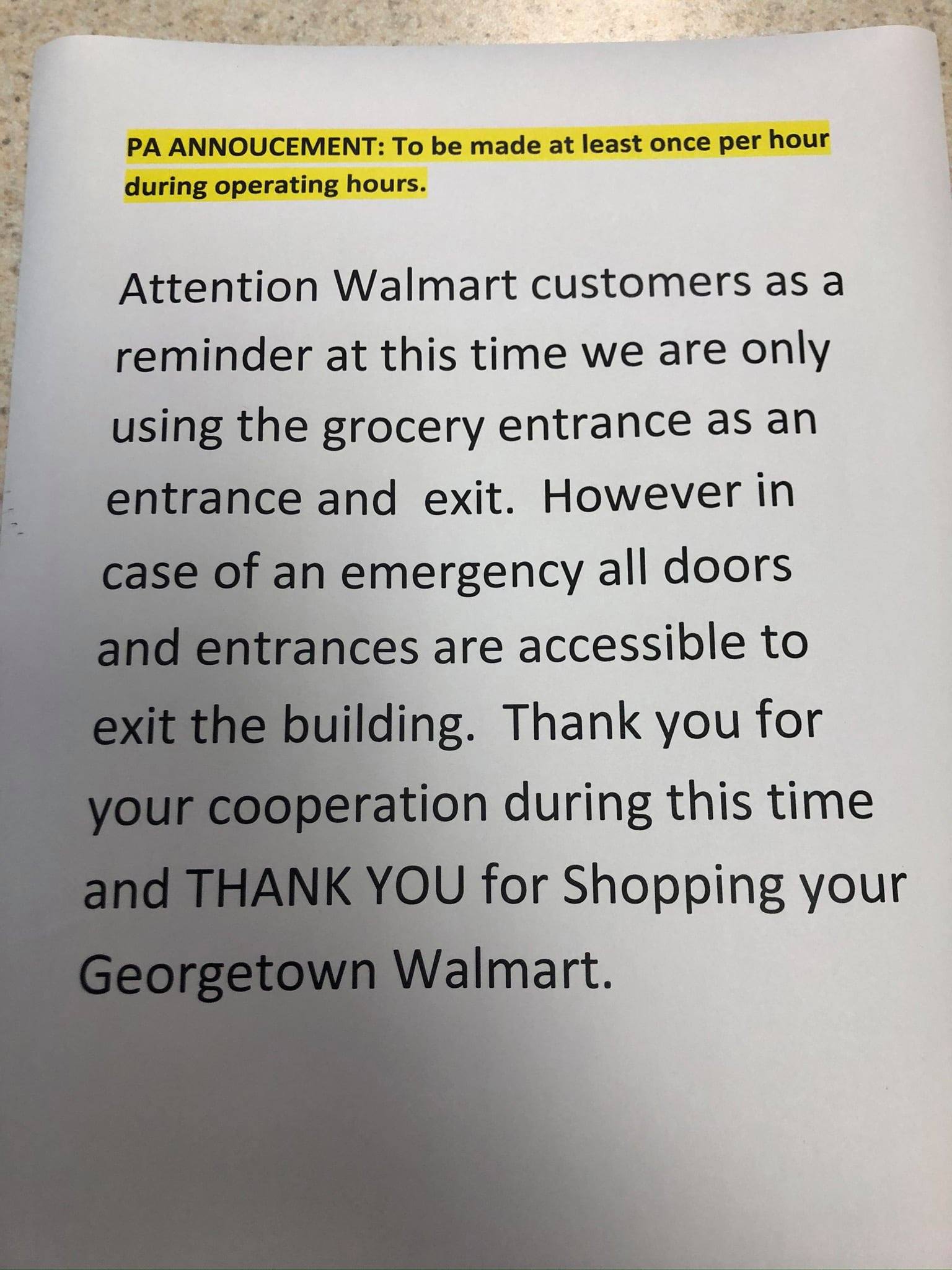 standards has created a new problem — fire safety concerns among customers.
But the Georgetown Fire Department has stepped in to help clarify the situation and allay public concerns.
"Over the course of the last few weeks, the Georgetown Fire Department has received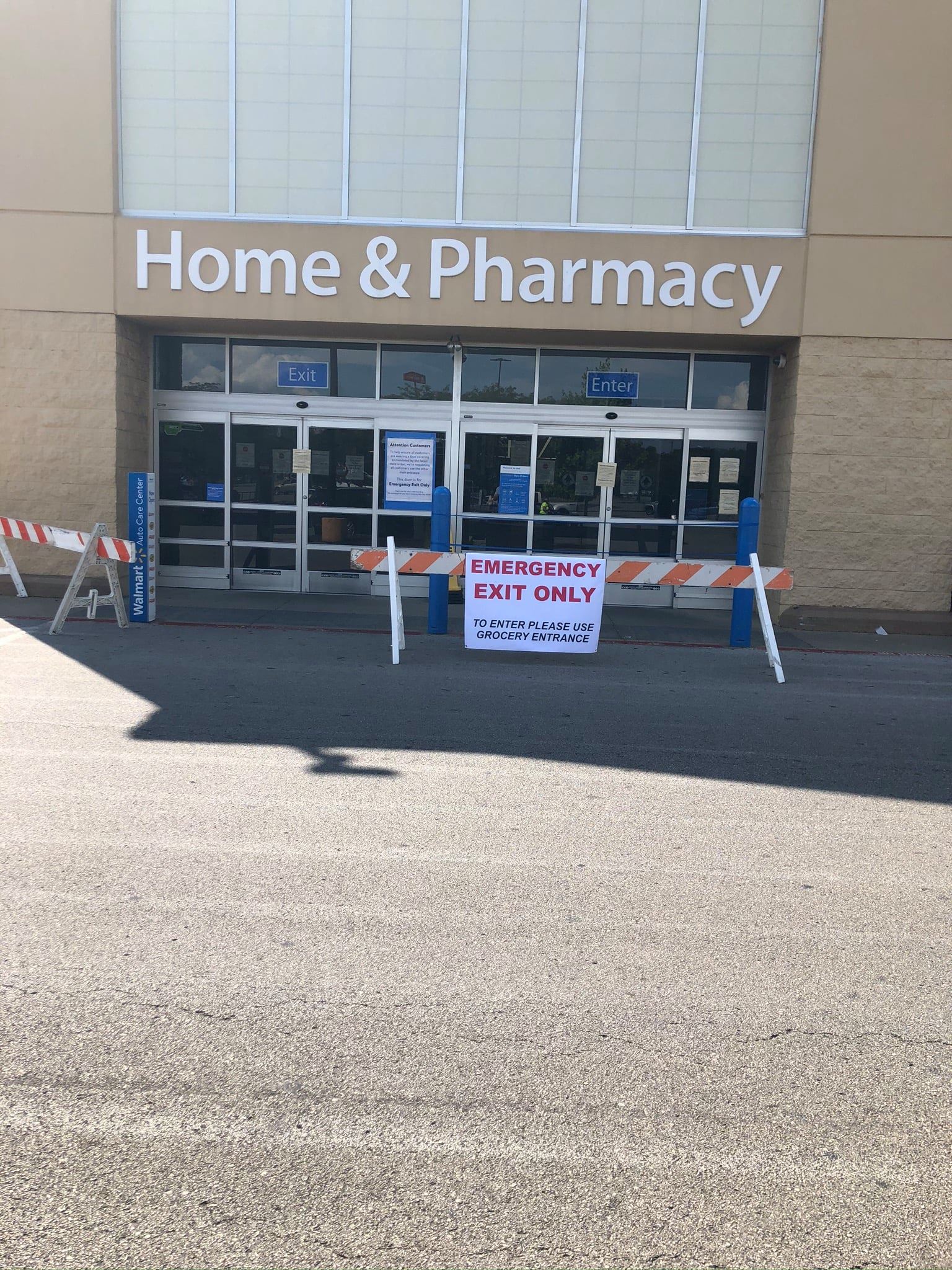 multiple calls about the setup that Walmart is utilizing for entering and exiting their store. We wanted to explain the situation and ease some of the concerns that some in the community may have," the department said.
"The rational for the funneling people in and out is due to a COVID-19 policy the Walmart Cooperation is mandating. Bringing the customers in one door allows the employees to track the number of people in the store and assures that they are wearing a facial covering per the Governor's Orders. To control the number of people coming in and to ensure that face coverings are worn, utilizing the one entrance is not against fire code. Having customers exit from one location is ok under normal circumstances," fire officials continued.
"The phone calls we have received have questioned how the business can only have one exit, and what happens in the event of an emergency? We have assured all the callers that if people needed to evacuate the structure, all emergency exits would be accessible and functioning. To further impress this point, Fire Marshal Thompson and Fire Inspector Marshall met with the store manager to discuss ways to educate the shoppers within the store," the Fire Department's explanation said.
"The store manager obliged with every request and implemented everything within just a few hours. Signage, both inside and out, explains that the entrance on the far right is closed for entering but can and should be utilized in the event of an emergency. In the lawn and garden area, signage is up detailing where the fire exit door is. It is just before you get to the double doors. The double doors have metal swinging security doors that are to be kept unlocked during business hours as well. To deter people from entering that way, the automatic doors will be off, but can be pushed open if need be from the inside if there is a need to evacuate from them.
"We appreciate the time and effort that Walmart spent in helping with this matter. During this unprecedented time businesses are trying to do all they can to keep their staff and customers safe. We hope this helps explain the situation and eases concerns that maybe out there," Fire Department leaders concluded.