Firestone Industrial breaks ground on Whitley County expansion
WILLIAMSBURG, Ky. (WTVQ) – Local, state and federal officials Monday joined executives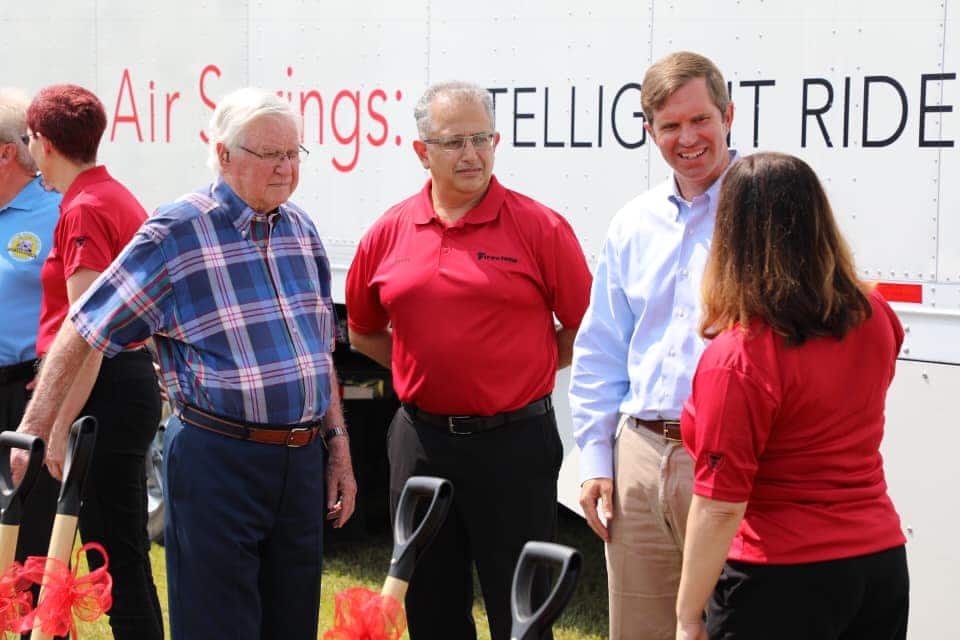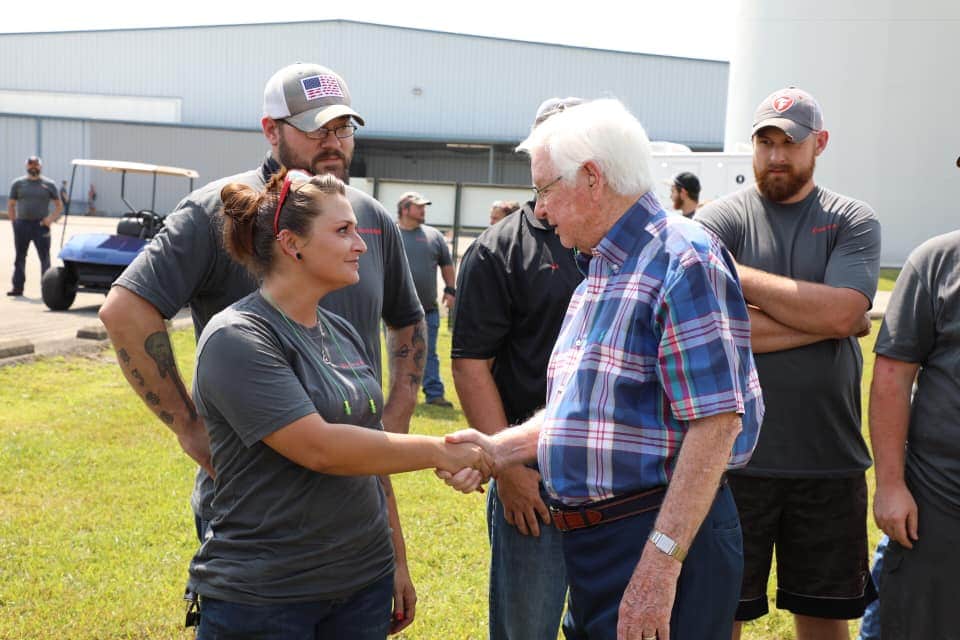 from Firestone Industrial Products Co. to break ground on the company's 250-job expansion in Williamsburg, a project that includes a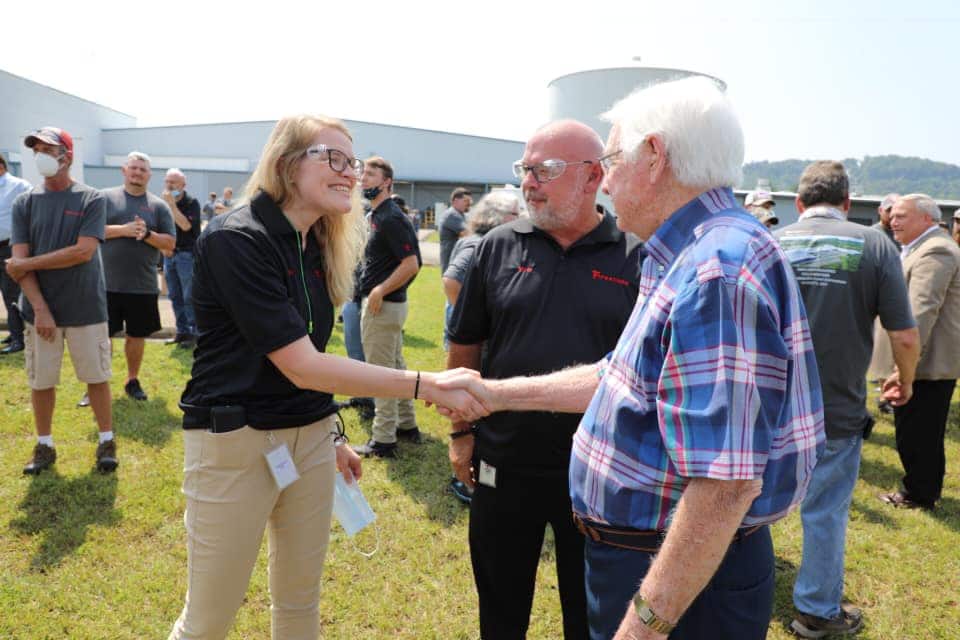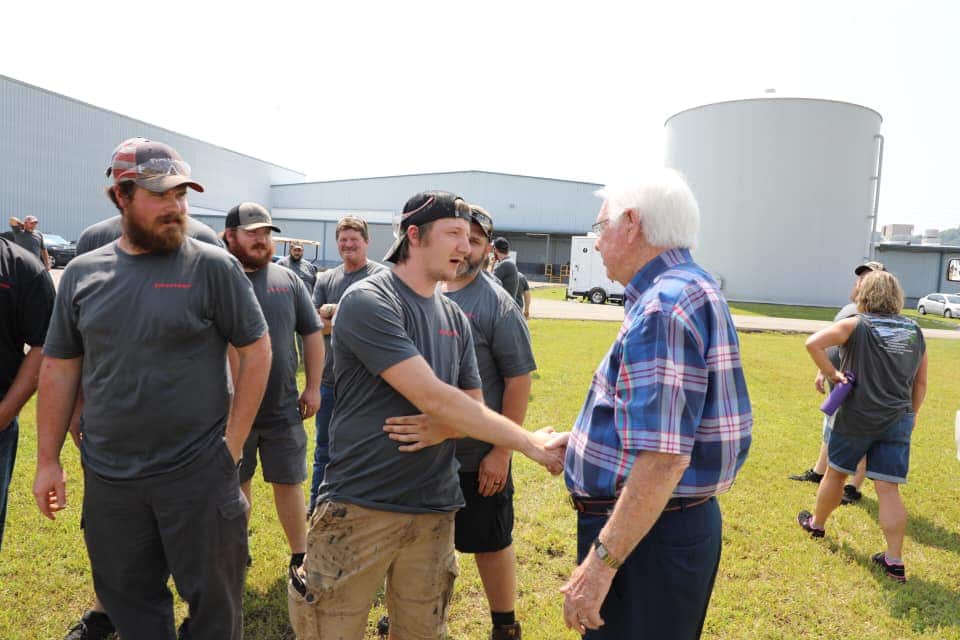 more than $50 million investment to increase production of automotive air springs in support of the burgeoning electric vehicle market.
"As we continue to build a better Kentucky for all of our families, I want to thank Firestone Industrial Products for its commitment to Whitley County, the Eastern Kentucky region and the commonwealth as a whole," Gov. Andy Beshear said. "This company has been a dedicated corporate partner in the commonwealth for many years, and this investment shows Firestone's commitment to Kentucky as it creates 250 new jobs to meet increased demand for cutting-edge technology in electric vehicles. Kentucky's workforce remains a national leader in manufacturing and made our state the perfect place for this expansion."
Monday's event signified the start of construction on the 68,000-square-foot addition, a response to growing customer demand and new business, including production of electric vehicle parts.
Work on the expansion project is expected to be completed by December 2022.
Firestone has operated in Whitley County since 1989 and currently employs more than 500 people at the 375,000-square-foot facility, where the company produces approximately four million parts annually.
"Today, we celebrate the vitality and growth of this plant and this community, with new investment, new jobs and a physical expansion driven by growing demand for our products and, just as fundamentally, by this team's commitment to delivering innovation and superior quality for our customers here and around the world," said Emily Poladian, president, Firestone Industrial Products. "Our company and our Kentucky team have a vital role to play in the transformation of mobility brought forth by advanced electric vehicle systems and by key supporting technologies like our Firestone air springs and air suspensions."
Firestone Industrial Products, founded in 1936 and headquartered in Nashville, is a subsidiary of Bridgestone Americas Inc.
Firestone manufactures air springs and related products for commercial trucks and trailers, passenger vehicles including sport-utility vehicles and minivans, light trucks, motor homes, buses, agricultural equipment, rail and industrial applications.
Firestone operates two North American plants, a European office and technical center in the Netherlands, as well as international manufacturing facilities in Brazil, Poland, China and Costa Rica.
Since 2020, auto-related companies in Kentucky announced nearly 40 new location and expansion projects expected to create 1,500-plus full-time jobs with over $360 million in announced investment.
More than 525 automotive suppliers and four automotive assembly plants currently operate in the commonwealth, employing over 100,000 Kentucky residents.
"I'm thrilled to be part of the groundbreaking of Firestone Industrial Products as they expand their Whitley County facility," said state Rep. Regina Huff. "Firestone is a great partner in our community and already employs more than 500 people. This expansion will create an additional 250 new job opportunities with an extremely competitive average starting hourly wage of $29. I want to recognize our local economic development folks and thank the Cabinet for their efforts to make this happen. It is a tremendous win for our area."
"This expansion by Firestone, and the hundreds of jobs that will accompany it, is tremendous news for Whitley County," said Sen. Robert Stivers. "I want to thank and congratulate Mayor Roddy Harrison and Judge/Executive Pat White, who worked for years to bring this to fruition. I also want to acknowledge the assistance received from Congressman Roger's office, as well as the Governor's office, in helping finalize this deal."
Whitley County Judge/Executive Pat White Jr. said Firestone will play an important role in the community's continued growth.
"This is an exciting day for Whitley County and Williamsburg, and we look forward to our future with Firestone as a big part of our community," Judge/Executive White said.
Williamsburg Mayor Roddy Harrison said the project positions the company for long-term growth in the region.
"I am thrilled for the opportunity Firestone/Bridgestone is offering the City of Williamsburg and the region," Mayor Harrison said. "Electric vehicles are the future, and for us to be a part of that, along with increasing job numbers, is exciting."
Bruce Carpenter, executive director of the Southern Kentucky Economic Development Agency, lauded the company for its commitment to the local workforce.
"This is a great day for Bridgestone/Firestone, the City of Williamsburg and the Southern Kentucky region," Carpenter said. "The Firestone expansion is slated to bring 250 new, good-paying jobs to Southern Kentucky. We are grateful for Firestone's continuing investment in our region and offer congratulations for their groundbreaking ceremony today."
To encourage investment and job growth in the community, the Kentucky Economic Development Finance Authority (KEDFA) in May preliminarily approved a 15-year incentive agreement with the company under the Kentucky Business Investment program. The performance-based agreement can provide up to $6.5 million in tax incentives based on the company's investment of $50.89 million and annual targets of:
Creation and maintenance of 250 Kentucky-resident, full-time jobs across 15 years; and
Paying an average hourly wage of $29 including benefits across those jobs.
Additionally, KEDFA approved Firestone for up to $350,000 in tax incentives through the Kentucky Enterprise Initiative Act (KEIA). KEIA allows approved companies to recoup Kentucky sales and use tax on construction costs, building fixtures, equipment used in research and development and electronic processing.
By meeting its annual targets over the agreement term, the company can be eligible to keep a portion of the new tax revenue it generates. The company may claim eligible incentives against its income tax liability and/or wage assessments.
In addition, the company can receive resources from the Kentucky Skills Network. Through the Kentucky Skills Network, companies can receive no-cost recruitment and job placement services, reduced-cost customized training and job training incentives.