Fire, hazmat crews contain spill on Salt River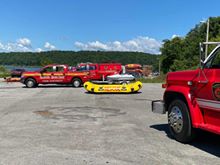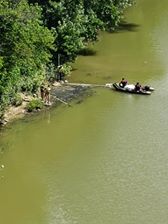 ANDERSON COUNTY, Ky. (WTVQ) – Firefighters and emergency responders from two counties contained a hazardous materials spill Sunday in the Salt River near the Anderson-Spencer County line.
According to the Anderson County Fire Protection District, the incident happened when a truck hauling drums filled with oil-based paint dumped into the Salt River off Highway 248 at the "Goodnight Bridge."
Some of the paint leaked out.
The Anderson County crews responded with hazmat supplies, a boat and trucks and sought help from the Taylorsville-Spencer County Fire Department, which sent a boat, jet ski and additional materials.
The crews were able to contain the spilled material and keep it from spreading throughout Taylorsville Lake, while the Environmental Protection Agency worked with an environmental contractor to complete the clean up, the department said.