UPDATE: Woman dies in house fire, man seriously injured
UPDATE POSTED 2:35 P.M. THURSDAY, MARCH 4, 2021
LAUREL COUNTY, Ky. (WTVQ) – Laurel County Sheriff's Det. Taylor McDaniel along with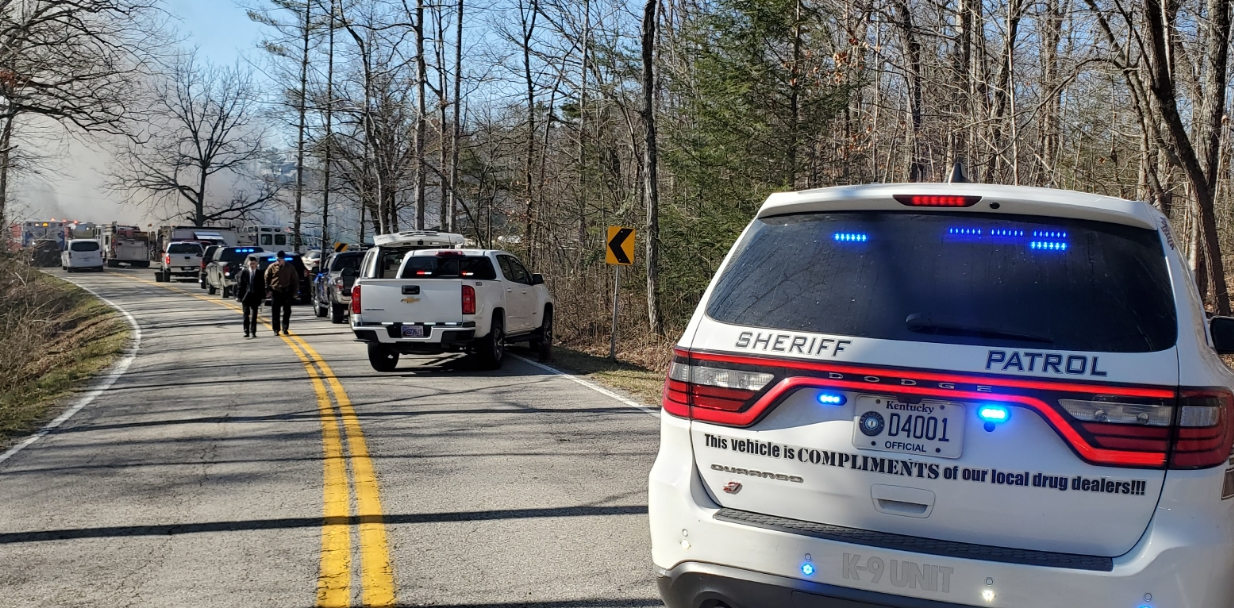 Sheriff's detectives and deputies with help from Kentucky State Police are conducting a death investigation regarding a house fire in which a 36-year-old woman was found dead and a man was seriously burned.
Sheriff John Root identified the woman as 36-year-old Flora Adams, of London. The name of the man who was airlifted to UK Medical
Center with serious injuries has not been released.
At about 9:15 a.m. Thursday, Sheriff's deputies and fire departments responded to the 8000 block of Kentucky 192.
The cause of the fire remains under investigation, Root said.
Assisting for the Laurel County Sheriff's office at the scene were: Laurel Sheriff's Lt. Chris Edwards, Sgt. Brett Reeves, Detective Robert Reed, , K-9 Deputy Jake Miller, Deputy Dylan Messer, Deputy Gilbert Acciardo, and Detective Taylor McDaniel, who is the case officer.
Also assisting at the scene were: Kentucky State Police troopers and detectives, a KSP Arson Investigator, Ambulance Inc. of Laurel County, London-Laurel County Rescue Squad, the Laurel County Coroner's office, the Laurel County fire department, Keavy fire department, Bald Rock fire department, and Air Evac.
An autopsy is scheduled in Frankfort on Friday for the deceased victim. A KSP arson investigator is investigating the circumstances of the fire. The death investigation continues by Laurel Sheriff's Detective Taylor McDaniel.
ORIGINAL STORY POSTED 10:45 A.M. MARCH 4, 2021
LAUREL COUNTY, Ky. (WTVQ) – A fatal house fire has a road closed in Laurel County.
According to the Sheriff's Department, KY 192 eight miles west of London is closed as of 10:40 a.m.