CRAVE Food + Music Festival returns for eighth year
LEXINGTON, Ky. (WTVQ/Press Release) – Lexington's biggest community culinary party of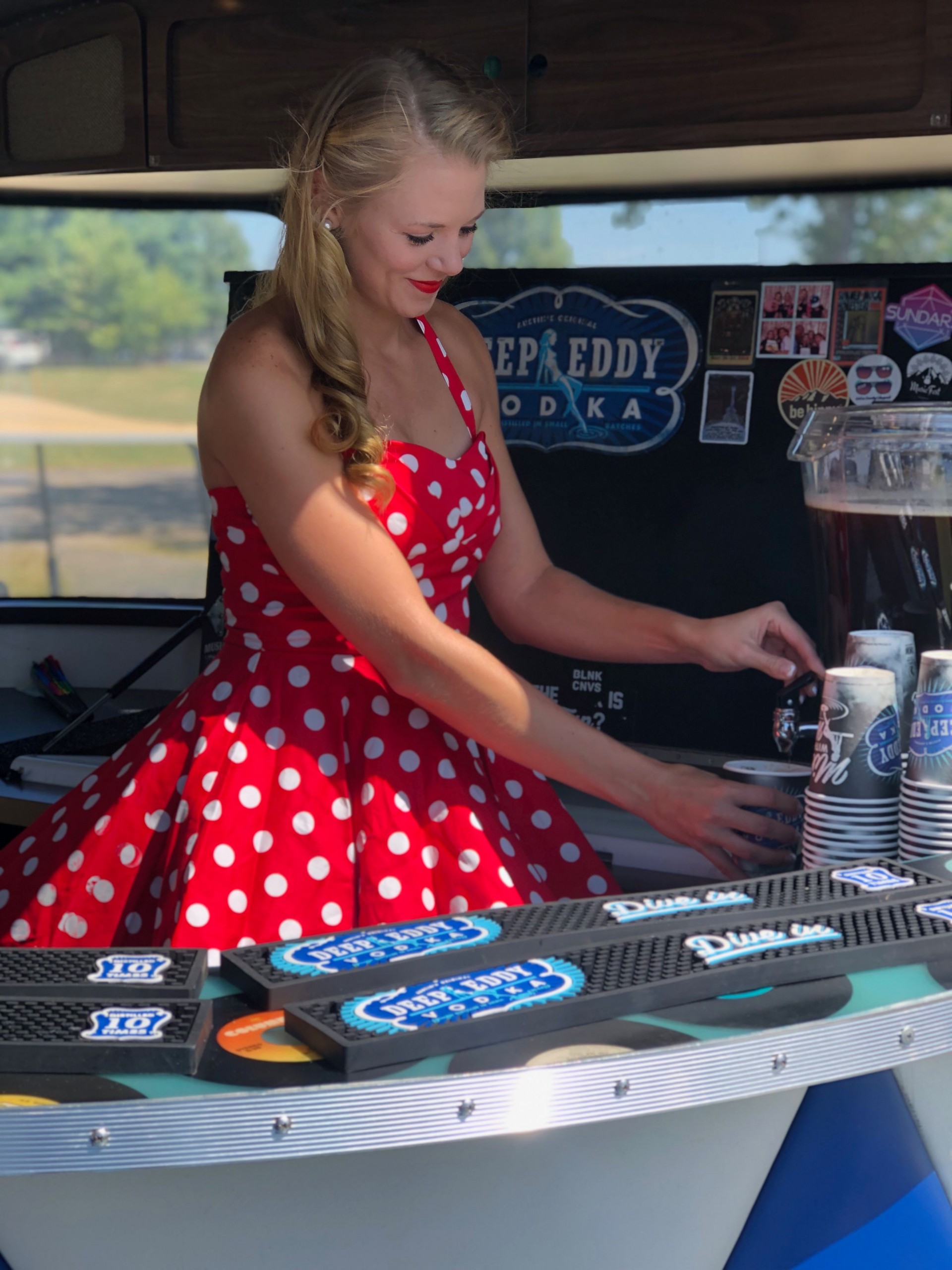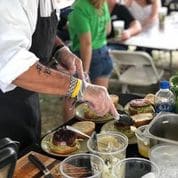 the year is back for its eighth season, as the CRAVE food + music festival sweeps into the Bluegrass Fairgrounds at Masterson Station Park on August 14-15.
More than 40 local and regional restaurants, food trucks and additional vendors are slated to take part in the family-friendly weekend-long celebration of the area's diverse and flourishing food and music scene.
"It is through food that we find common ground and understand one another's culture and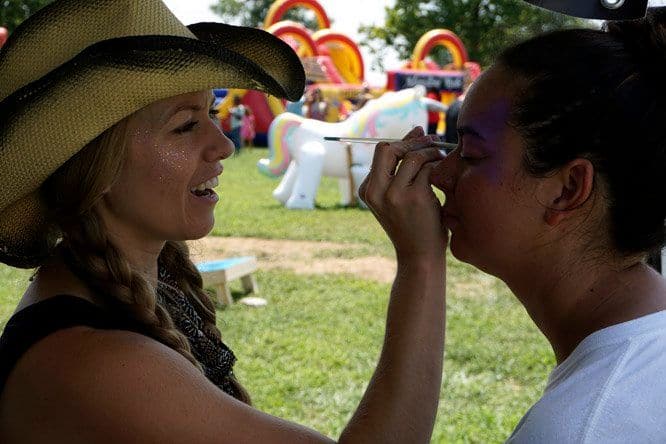 roots," said festival director Amy Eddie. "The entertainment and restaurant industry were among the top hit by the pandemic, and we are thrilled to be back in an outdoor venue, to celebrate their incredible contributions to our community. With so many creative chefs serving up affordable delights from every cuisine and talented musicians from every genre, along with great family entertainment, craft cocktails and local beers, the hardest part is fitting it all into one amazing weekend."
Participating restaurants and food vendors will be serving up a specially curated array of entrees and samplings at convenient price points ranging from $2 to $5.
New additions to the festival's roster of participating food establishments include Lady Remoulade, Daughters Southern and Mi Pequena Hacienda.
They will join perennial CRAVE food favorites such as Azur, Sav's and Drake's, to name a few. A full list of participating food vendors – ranging from casual diners, handcrafted confections and ethnic street food to chef-driven caterers and established fine-dining establishments – can be found at www.cravelexington.com/food.
While food is at the core of the CRAVE tradition, the festival also features a range of amusements for attendees of all ages.
The CRAVE Classic Car show returns, with a new line-up of classic vehicles scheduled to roll in each day.
The Live Green Lexington Kids' Tent, sponsored by Lexington's Department of Environmental Quality and Public Works, will entertain kids of all ages with a festival-wide scavenger hunt, corn-hole, recycling and urban forestry games.
Creative young festival-goers will also have the chance to paint recycled political signs into "slow down" reminders and other safe-streets messaging points, thanks to a partnership with Live Green Lexington and On the Move Studio.
This year's CRAVE Kitchen Stage, will feature Food Network Star Jason Smith. "Lord Honey" Jason Smith is not a "cookie cutter" chef (pun intended).
He has no culinary or pastry training, nor has he been involved in the professional food world. He is a self-taught cook and baker, learning at his grandmother's knee from the age of 6, in his beloved home state of Kentucky.
A full schedule of live food demonstrations and head-to-head cooking competitions, including the Bluegrass Burger Battle, Soulful Sunday Supper with Black Soil, The Cuban Sandwich Cook-off and a ticketed Taste the House Flavors of Heaven Hill with whiskey writer and Executive Bourbon Steward Tom Wilmes on Saturday evening.
CRAVE also serves up a variety of craft beers, cocktails and wine selections again this year to accompany the weekend's dining delights.
Heaven Hill Brands, purveyors of Elijah Craig, Evan Williams Bourbon, Lunazul Tequila and Deep Eddy Vodkas, will provide refreshing cocktails, and Clark Distributing returns with classic brews from West Sixth Brewing, as well as its Cerveza Craft Beer.
Both White Claw Hard Seltzer and Angry Orchard Rosè Hard Cider will be available in cans as well.
The festival's CRAVE bar tents will accept cash and credit, in addition to festival CRAVE Bucks.
To create a safer, easier and more streamlined experience for our attendees, we are introducing a new, all-digital currency system at this year's festival. Attendees will use QR codes to pay for food. Attendees without a smart device may purchase paper QR codes to use throughout the festival as well.
In partnership with University of Kentucky's student-run station WRFL 88.1 FM, the festival will feature two full days of live music from the region, covering genres from blues rock, bluegrass and psychedelic rock to soul, funk and folk, with a bevy of other musical pit stops in between.
Performers on this year's WRFL Music Stage include local artists Tee Dee Young, Restless Leg String Band, Driftwood Gypsy, Lylak, FrigidKitty and Letters of Acceptance. Crave will also welcome the funky 9-piece Afro-beat-inspired brass band Ernie Johnson From Detroit (actually from Cincinnati), who are returning to the WRFL Stage at Crave for the second time.
The sultry Louisville-based R&B collective Jesse Lees, a talented group with vocalist Otis Junior at the helm, will give a rare Lexington performance on Saturday evening.
The weekend will also include performances by Sylmar, a difficult-to-classify Cincinnati group known for its energetic and engaging live performances, and Louisville-based groovy psych rock trio Boa Boys (formerly known as Boa).
Visit www.cravelexington.com/music for the full lineup, schedule and a Spotify playlist featuring many of the bands from this year's lineup.
CRAVE , which was launched in 2013 as a small, grassroots celebration of local fare at MoonDance Amphitheatre, has grown into a rich and multifaceted showcase of tastes and talents from across the region. The event draws more than 15,000 attendees annually.
One-day admission for this year's event is $8, or $12 for a two-day weekend pass, with children aged 10 and under admitted for free.
Parking at the event site, Masterson Station Park, is also free. Food items at the event can be purchased with CRAVE Bucks, the festival's own currency, which can be purchased dollar-for-dollar online.
Advance discounted ticket packages are available on the event's website, www.cravelexington.com.
With the exception of service animals, dogs are not permitted within the fairgrounds during the event.
A portion of the festival proceeds will be donated to the event's charitable partner, GreenHouse17. To date, Smiley Pete has donated over $90,000 to this non-profit organization through CRAVE.