UPDATE: Woman shot several times in domestic, coroner says
UPDATE POSTED 5:20 P.M. THURSDAY, FEB. 11, 2021
LEXINGTON, Ky. (WTVQ) – A 31-year-old woman died Thursday morning during a domestic violence incident after being shot several times, according to Fayette County Coroner Gary Ginn.
Ginn's office continues to investigate the death of Kenya Higgins during the incident in an apartment at Furlong View Court. A man, thought to be Higgins' husband, and two children were injured in the incident, police and neighbors said earlier.
She was pronounced dead at 9:50 a.m. from "multiple gunshot wounds," Ginn said.
UPDATE POSTED 4 P.M. FEB. 11, 2021
LEXINGTON, Ky. (WTVQ) – A woman was killed and three people were injured in a domestic violence incident Thursday morning, according to Lexington Police.
Shortly after 9 a.m. Thursday, February 11, Lexington Police was dispatched to a home on Furlong View Court. A woman was pronounced deceased at the scene. One adult male and two juveniles were transported to a hospital for injuries sustained during a disorder.
Terry Dumphord lives in the subdivision. He woke up first to the ice storm and then to a lot of police in his neighborhood.
"My fiancé heard it and she came and she told me about it," Dumphord said. "We looked out the window and we seen all the commotion, all the police officers outside. Then, as we continued to observe, we saw a couple of the victims come out the house and it was unfortunate when we saw the kids."
As founder of a non-profit for young people, Dumphord says the situation breaks his heart.
"We're a human race, so you don't want to see crime happen in any capacity, whether it was you, me or the kids, but it just makes it more heartfelt when it's the kids because we know the impact that has on the – the long-lasting impact that it has."
The investigation is ongoing and no charges have been filed at this time.
ORIGINAL STORY POSTED AT 11 A.M. THURSDAY, FEB. 11, 2021
LEXINGTON, Ky. (WTVQ) – An apparent domestic violence situation may have turned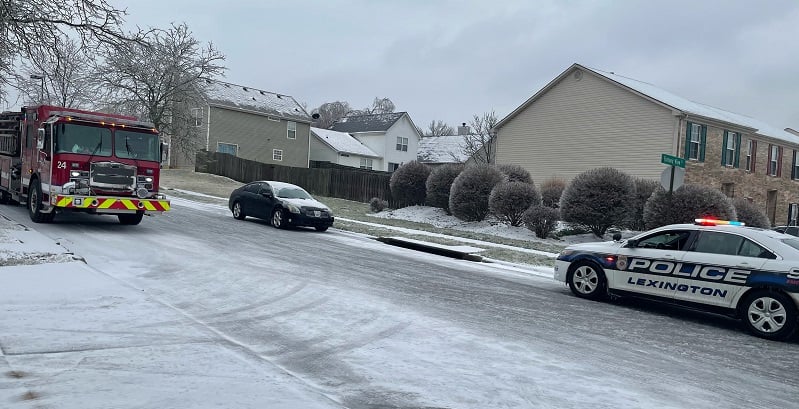 deadly Thursday morning.
The Fayette County Coroner's Office and the Lexington Police special victims unit were on the scene of a call in the 300 block of Furlong View Court in response to a call that first went out at 9:08 a.m. with officers and fire personnel told the case involved "multiple shooting or stabbing" victims.
At least two people were taken from the scene by ambulance and the coroner arrived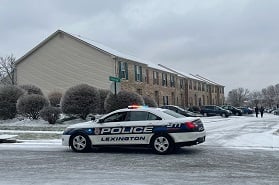 afterwards.
The complex is off Leestown Road in the Masterson Station community.
Other details have not been released.