Corbin man accused of punching sheriff's deputies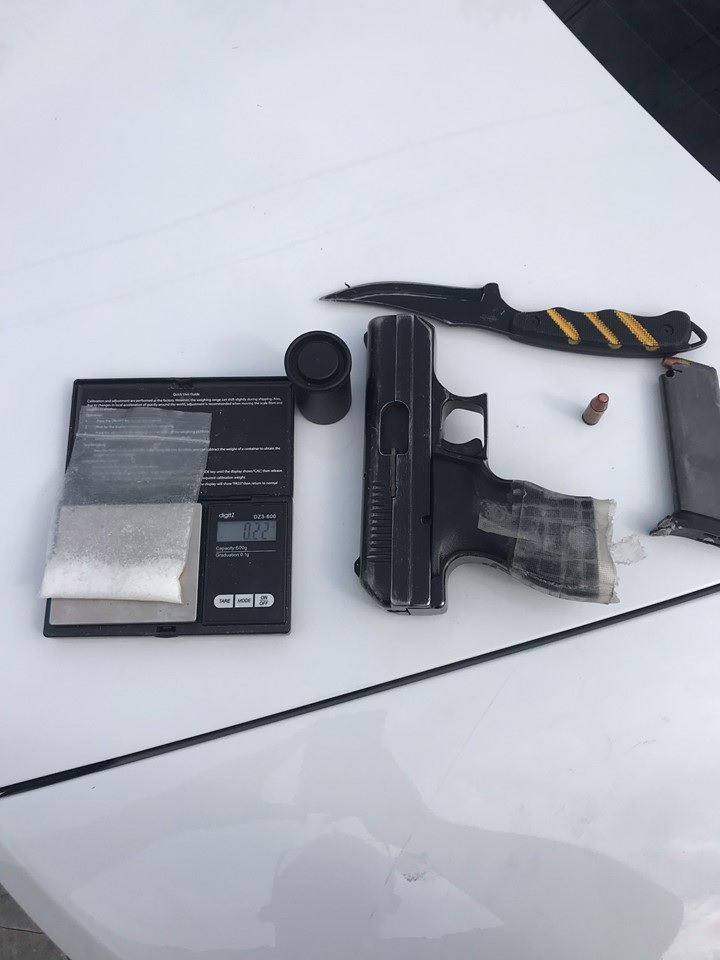 KNOX COUNTY, Ky. (WTVQ)- A Corbin man is accused of punching Knox County sheriff's deputies as they tried to arrest him.
The deputies say around 5:30 p.m. Wednesday, they noticed a vehicle that didn't stop at a stop sign at the junction of Highway 1232 and 3436 in Corbin.
When they tried to stop the vehicle, it reportedly sped away on highway 3436.
According to the Sheriff's Department, the driver, 37-year-old Preston Messer from Corbin, then stopped and ran through a creek.
Deputies say Messer started hitting them with his fists during the arrest and had to be subdued.
Deputies also say they found a plastic bag of suspected methamphetamine, loaded needles, a set of digital scales and a loaded handgun during the arrest.
Preston Messer was charged with Trafficking in Controlled Substance-1st Degree (methamphetamine), Possession of Controlled Substance-1st Degree, Possession of Drug Paraphernalia, Fleeing or Evading Police -1st Degree (2 counts), Assault-3rd Degree-Police Officer, Criminal Mischief-2nd Degree, Resisting Arrest and Possession of Handgun by Convicted Felon.
Messer was also wanted on a Kentucky Parole Board Warrant for a Parole Violation.