More confirmed COVID-19 cases at Lexington Amazon facility
LEXINGTON, Ky. (WTVQ) – Amazon continues to be plagued by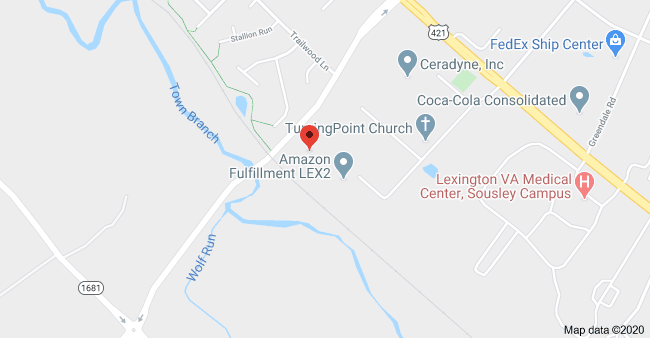 employees testing positive for the coronavirus at its Lexington and Shepherdsvile facilities.
Thursday evening, employees at the LEX2 fulfillment center at 172 Trade St., which mainly processes returns, received an e-mail saying two more employees had tested positive.
The employees last worked March 31 and April 3, according to the email obtained by WTVQ.
Employees were notified earlier this week of at least one other employee who tested positive. That employee last worked March 20.
"We wanted to let you know we have 2 additional confirmed cases of COVID-19 at LEX2. Due to privacy laws, we cannot disclose the names of the individuals, but the last day on site was 3/31/2020 and 4/3/2020, and consistent with our daily processes, the site has been undergoing multiple enhanced cleanings during this time," Amazon said in the email to employees Thursday evening.
"We continue to follow the CDC's guidance and will inform any co-workers who may have been in close contact with the affected individuals. If someone is found to be in close contact, we will proactively reach out to them individually to advise them of their possible exposure to COVID-19," Amazon said in the latest email.
We have taken a number of measures to keep us all safe and healthy, including MANDATORY social distancing of 6ft with daily audits, thermal temperature checks for ANYONE entering the building, staggered shifts, and extended breaks. We also continue to follow the guidance of the CDC, WHO, local health authorities, and private medical experts on other recommended precautions. You can read more about what we are doing to keep our team safe and healthy here: https://blog.aboutamazon.com/company-news/how-amazon-prioritizes-health-and-safety-while-fulfilling-customer-orders," the company continued in the latest email.
"We understand that you may be nervous about coming to work. Individuals will not be penalized for any absences. And, if you feel sick, please STAY home. Thank you for everything you're doing for the community during this unprecedented time," the company told workers in the email.
The email Tuesday alerted employees to "additional confirmed cases of COVID-19" at the facility.
The company's Shepherdsville distribution center has had at least four confirmed cases and was closed at one point while the company took precautions at the state's insistence.
Amazon has two facilities in Lexington, located on opposite sides of Leestown Road.