Breathitt County limits one family member per store
BREATHITT COUNTY, Ky. (WTVQ) – To limit crowds, enforce social distancing and give retailers a little help in controlling shoppers, Breathitt County is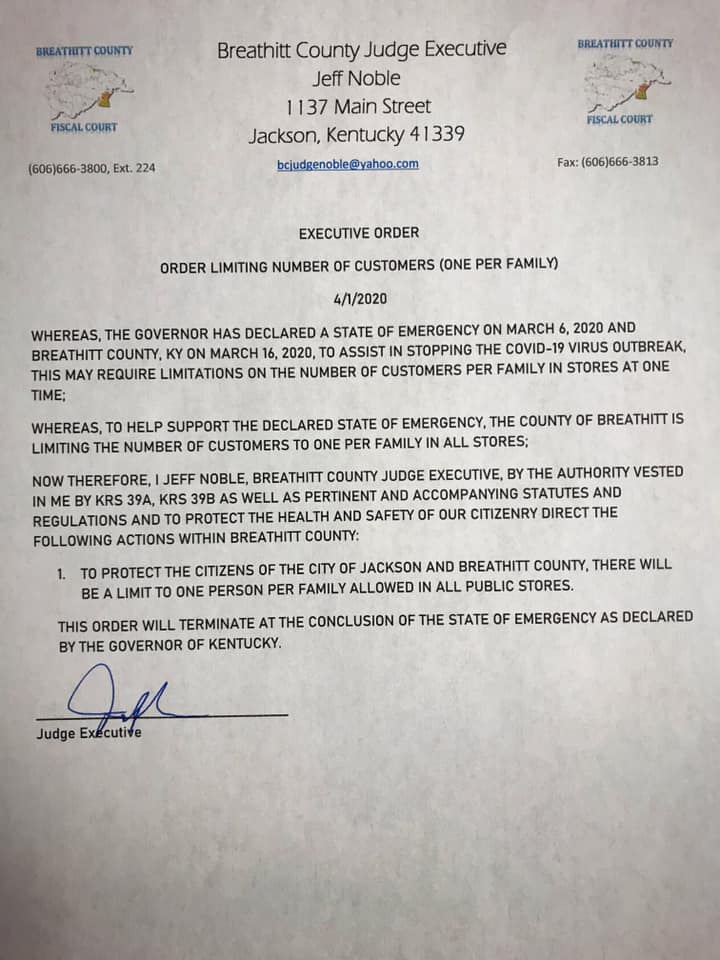 limiting shoppers to one family member per store.
In an order signed Wednesday, Judge Executive Jeff Noble cited the continued state of emergency and growing efforts to limit the spread of the coronavirus as the reason for his order.
"The County of Breathitt is limiting the number of customers to one per family in all stores," Noble wrote.
The move comes as some retailers, especially grocery stores and large hardware stores, have had increasing difficulty managing crowds. Instead of social distancing, they have become unintentional gathering spots for friends, neighbors and families.
"
"