AppHarvest breaks ground on two more facilities, including berries in Pulaski
SOMERSET, MOREHEAD, Ky. (WTVQ) – Start-up company AppHarvest continues to expand.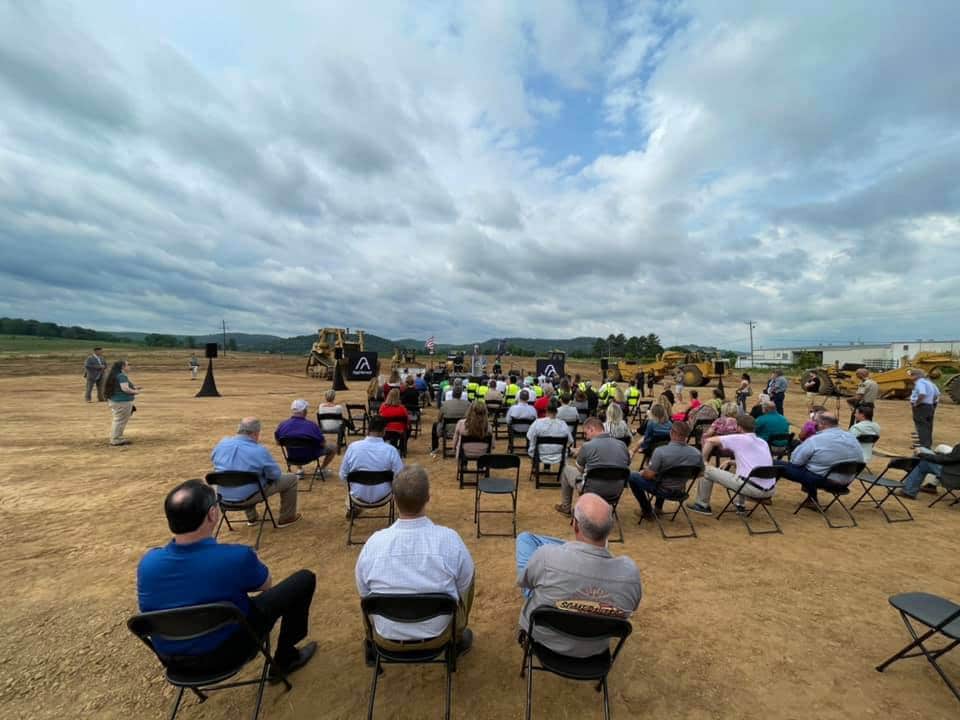 The company announced Monday morning the start of construction for two new high-tech indoor farms in Central Appalachia, one in Somerset and the other in Morehead, to grow berries and leafy greens, respectively.
The high-tech 30-acre indoor Somerset farm marks the company's expansion into growing berry crops.
The high-tech Morehead, Ky. farm is the second AppHarvest farm in Rowan County to date.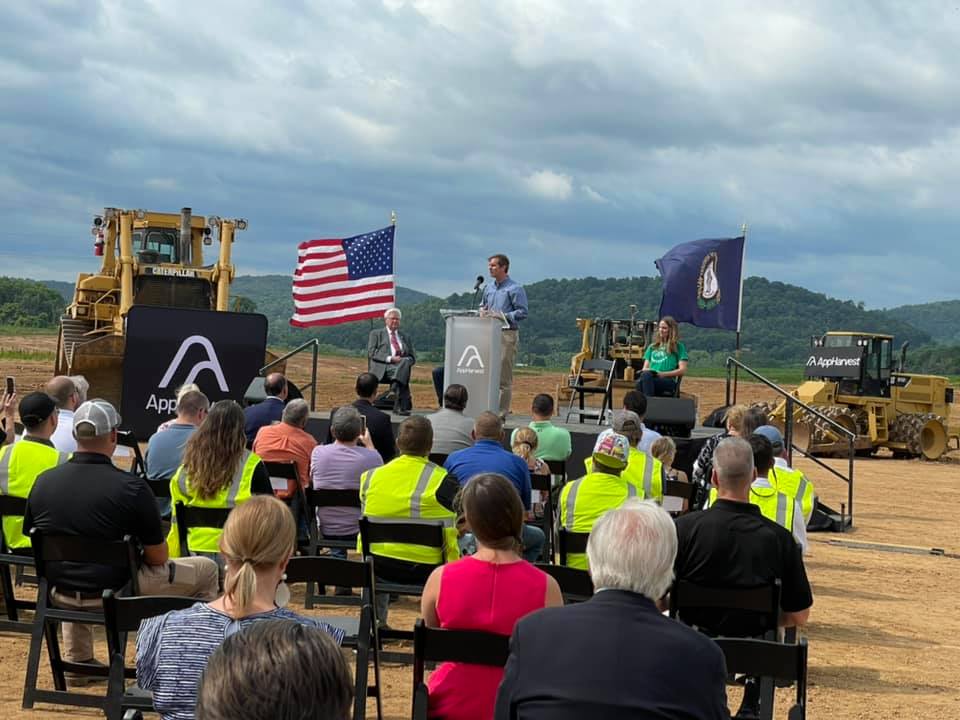 The new Morehead facility will produce leafy greens and will be about 15 acres.
AppHarvest's newest indoor farms in Morehead and Somerset are preceded by the company's flagship 2.76-million-square-foot facility growing tomatoes in Morehead; a 15-acre facility in Berea that will grow leafy greens; and a 60-acre facility in Richmond that will grow vine crops.
"These new facilities place us exactly where we want to be at the forefront of AgTech. With today's dual announcement, we put ourselves ahead of our development schedule," said AppHarvest Founder & CEO Jonathan Webb. "Our Somerset and Morehead farms will build on the success of our flagship farm to provide higher quality produce using cutting-edge technology at a large scale."
AppHarvest's goal is to operate 12 high-tech indoor farms by the end of 2025, and Monday's announcement means five of those now have been put on the map. Construction for both the Somerset and Morehead facility is anticipated to finish by the end of 2022.
"AppHarvest has positioned Kentucky as a leader in the AgriTech industry, created hundreds of good- paying jobs for our people and pushed through and thrived during some of our most difficult times," said Gov. Andy Beshear. "Even as a pandemic raged, Jonathan Webb and his team built one of the biggest indoor farming operations anywhere using one of the most advanced LED-lighting systems ever created. We know the jobs and investments of the future will flow to those who can meet these challenges, so why not us? AppHarvest is making it happen."
AppHarvest's newest facilities will provide hundreds of well-paying jobs to Eastern Kentuckians in and around Somerset-Pulaski and Rowan Counties.
Both the Somerset-Pulaski and Rowan County facilities will produce non-GMO fruits and vegetables free of harsh chemical pesticides, to be distributed to top U.S. grocers and restaurants. Because of the company's strategic location in Appalachia, AppHarvest can reach nearly 70% of the U.S. population in a day's drive, with up to 80% less diesel fuel compared to existing growers in Mexico and the Southwestern U.S.
"I am excited to welcome AppHarvest to Pulaski County and the Lake Cumberland area. Our rich farming history and skilled workforce makes southern Kentucky a prime partner for this innovative AgTech industry," U.S. Rep. Hal Rogers said. "As AppHarvest expands efforts to farm for our future, they are also inspiring a new generation of ingenuity and stellar work ethic that will benefit our region for generations to come."
"AppHarvest is breaking ground literally and imaginatively across Southern and Eastern Kentucky, and the company's record growth creates a beautiful synergy with the record growth we are seeing in Somerset and Pulaski County. We share a vision for what this community and this region of Kentucky can become, that it can grow and thrive with the right nurturing and investment," added Somerset Mayor Allen Keck. "We are thrilled AppHarvest chose Somerset and Pulaski County to expand and are honored to partner with this visionary company."
"This groundbreaking continues to highlight the progression of Eastern Kentucky and Appalachia. AppHarvest continues to pave the way for communities in this region by contributing to the workforce and economic development and at the same time helping to combat world hunger," noted Morehead Mayor Laura White-Brown.
"What an exciting time this is to witness up-close an industry disruption. Who would have imagined that Southern and Eastern Kentucky could be an industry leader in produce supply? With AppHarvest's vision and determination, we have that chance. We welcome AppHarvest to our county with open arms, and we can't wait to see its prosperity here. It is victories like these that make me proud of my county."
Today's groundbreaking brought together public officials from across the state to celebrate the project and was the culmination of months of work on behalf of the Somerset-Pulaski Economic Development Authority (SPEDA) to find the right location for AppHarvest's facility and introduce them to Somerset and Pulaski County.
"As we march forward in our community to provide jobs of the future and an unmatched quality of life, being able to bring the rapidly growing ag-tech industry to Somerset and Pulaski County is an incredible win," SPEDA President and CEO Chris Girdler said. "AppHarvest is the future of this industry, and this project is the perfect marriage between corporation and community. We are so proud to play a role in that and grateful for AppHarvest's commitment to grow with us."
AppHarvest's 170-acre purchase is in an area of exceptional growth in Somerset-Pulaski County, Girdler said. In addition to the steadily expanding Valley Oak Commerce Complex, AppHarvest's property is close to the new SPEDA Commerce Park, a 142-acre development that will offer certified build-ready sites to industrial prospects.
Both industrial parks soon will be enhanced by the construction of a cloverleaf interchange at Ky. 80 and Ky. 461 and the widening of Ky. 461. The $69 million road project will be complete in 2023, preparing the community and region for even more growth, Girdler said.