$675,000 in fake jewlery seized by Customs officers
LOUISVILLE, Ky. (WTVQ/Press Release) — U.S. Customs and Border Protection officers at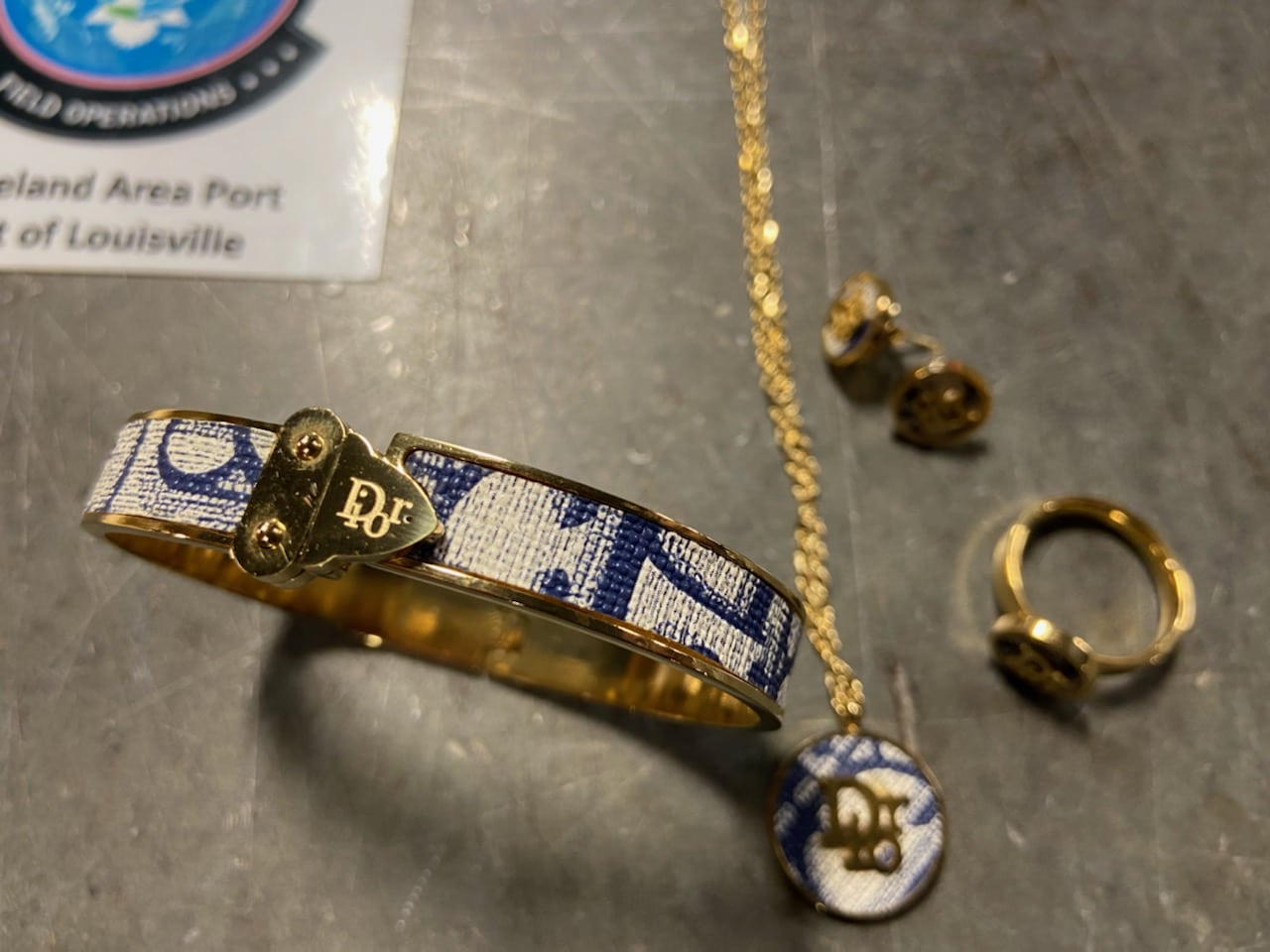 the Port of Louisville seized 480 pairs of counterfeit designer jewelry valued at $675,000, arriving from Hong Kong with a destination to New York.
On June 22, CBP officers in Louisville intercepted the shipment that was bound for New York, New York. CBP officers inspected the parcel to determine the admissibility of its contents in accordance with CBP regulations.
The shipment contained 480 pairs of jewelry from designers like Louis Vuitton, Chanel, Gucci, and Dior.
These pieces were reviewed by import specialist who determined the items were counterfeit.
If these items were real, the total Manufacturer's Suggested Retail Price would have been $675,435.
"Counterfeit and other illicit goods from China pose a very real threat to the safety and economic prosperity of the American people," said LaFonda Sutton-Burke, Director of Field Operations-Chicago. "CBP will continue to use all methods at its disposal to ensure items entering the U.S. do not harm Americans and to foster a fair and competitive trade environment for American manufacturers."
"The officers in Louisville continue to work diligently to protect the future of the United States," said Louisville Port Director Thomas Mahn. "Our CBP Louisville officers understand the damage counterfeit goods have on the local and U.S. economy, and I'm extremely proud of their determination in stopping these illicit shipments."
Consumers can take simple steps to protect themselves and their families from counterfeit goods:
* Purchase goods directly from the trademark holder or from authorized retailers.
* When shopping online, read seller reviews and check for a working U.S. phone number and address that can be used to contact the seller.
* Review CBP's E-Commerce Counterfeit Awareness Guide for Consumers.
* Remember that if the price of a product seems too good to be true, it probably is.
Every year, CBP seizes millions of counterfeit goods from countries around the world as part of its mission to protect U.S. businesses and consumers. These goods include fake versions of popular products, such as smartphones and related accessories, electronics, apparel, shoes, cosmetics, and high-end luxury goods, as well as goods posing significant health and safety concerns, such as counterfeit pharmaceuticals, bicycle and motorcycle helmets, medical devices, supplements and other consumables.
Sold online and in stores, counterfeit goods hurt the U.S. economy, cost Americans their jobs, threaten consumer health and safety, and fund criminal activity.