Fayette County's Only Non-Profit Continuum of Care Retirement Community Hosts Groundbreaking with Mayor
LEXINGTON, Ky. (WTVQ)– Sayre Christian Village (SCV) broke ground today for a 15,840 square-foot addition to the assisted living Friendship Towers Apartments in Lexington, Kentucky. A groundbreaking ceremony was held for the new addition to Friendship Towers on Sayre Christian Village's campus located at 580 Greenfield Drive. Lexington Mayor Linda Gorton and Karen Venis, Executive Director of Sayre Christian Village spoke about the positive impact that SCV has on the community and how growth for SCV is good for the city.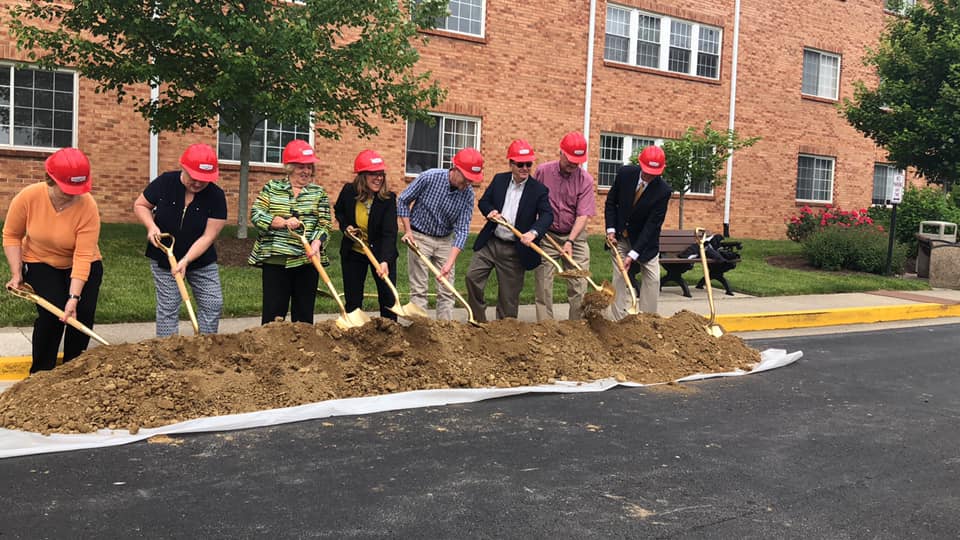 The expansion will include the following, cafe, restaurance-style dining room, kitchen, multipurpose room, 8 two bedroom apartments, 7 one bedroom apartments, great room, resident lounge, wraparound porch, inner courtyard, gazebo, and a covered porch.
Each apartment will has a full-size kitchen, washer and dryer, and was designed to meet the needs of the changing adult population. In addition to the new expansion, existing areas in Friendship Towers Apartments were revitalized with new décor and refreshed apartments. In the current space, an exercise area, chapel, game room, and an updated beauty salon were added.
The population of individuals who are 65 years of age and older is projected to increase by nearly 85% in the Bluegrass Region during the next 20 years. The new addition to Sayre Christian Village's Friendship Towers is projected to be completed in the spring of 2020, to help meet the growing health needs of aging adults in Lexington.
Sayre Christian Village is the only faith-based nonprofit continuing care retirement community in Fayette County. They provide independent living, assisted living, transitional short-term rehabilitation, skilled nursing services, and dementia care to 375 older adults. The organization operates on a beautiful 27-acre campus in Southeast Lexington and has served the needs of older adults since 1973.
If you liked this story, you might also like our previous story about dementia and the residents at Sayre Christian Village making over 100 blankets for the Lexington Humane Society, read more here.
For more information about Sayre Christian Village, go their website at www.sayrechristianvillage.org or visit their Facebook page here.