UPDATE: I-75 North at Richmond reopened after 18-wheeler accident
UPDATE POSTED 11 A.M. TUESDAY, FEB. 16, 2021
I-75 IS REOPENED NORTHBOUND.
ORIGINAL STORY POSTED 8:30 A.M.
RICHMOND, Ky. (WTVQ) – Interstate 75 North is closed at the 83 Exit due to a weather-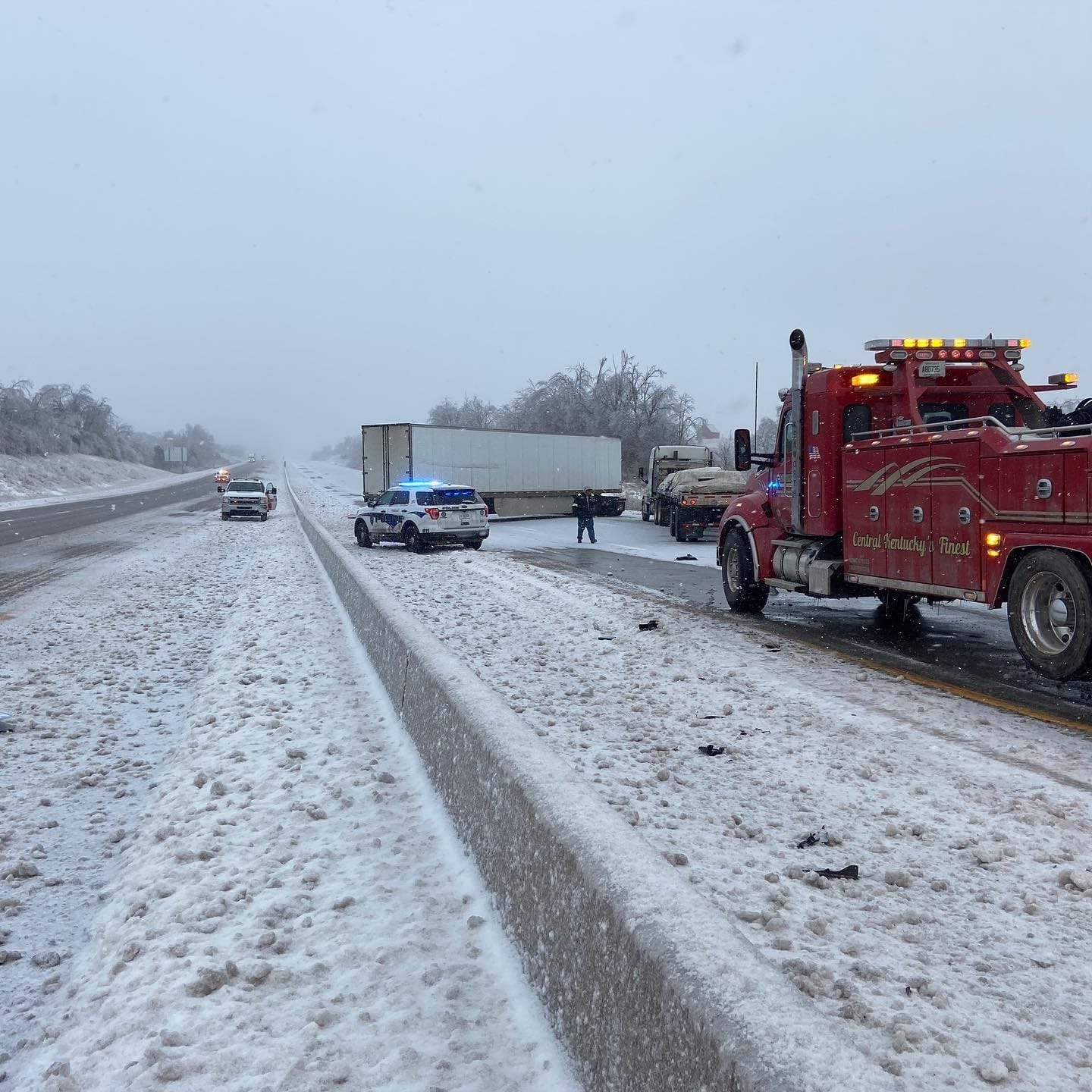 related accident, according to the Richmond Police Department.
All traffic will be diverted onto Duncannon Lane and through Richmond.
An 18-wheeler jack-knifed on the icy road and is blocking northbound lanes.