Sports betting bill passes KY Senate committee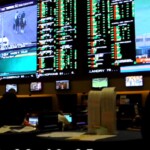 FRANKFORT, Ky (WTVQ)- Sports betting is one step closer to becoming legal in Kentucky after a Senate committee passed House Bill 551 Wednesday morning by a vote of 9-1. The bill passed the House earlier this week.
The bills' sponsor Representative Michael Meredith (R-Oakland) says House Bill 551 would legalize, regulate and tax sports betting in the state. It would allow Kentucky's nine horse racing tracks to be licensed by sports-betting facilities for a $500,000 upfront fee. Tracks could then renew their license annually for $50,000.
He says sports betting is already in Kentucky and the state needs to regulate it.
"I think its important that we know over a billion dollars bet illegally right now and we know there's a significant amount of the market place that is going across the state line, across the river to place their wagers as well," says Rep. Meredith.
"We're leaving a lot of money on the table. This has been going on for years. And I have to tell you, not just my constituents in Fayette County but across the state, come up to me all the time and say why don't we allow gaming in the state. They travel to Indiana, they travel to Ohio and West Virginia, and we're losing millions dollars every year that would go to many good causes, like the pension system," says Sen. Reginald Thomas of Lexington.
Rep. Meredith says the bill would establish a sports wagering fund to pay for the regulation of the industry- with a percentage of that a problem gaming fund to help with gaming issues. The balance left over would go to the state's pension fund.
Meredith says the Kentucky Horse Racing Commission would oversee sports wagering and licensing.
Sponsors say changes were made, including taking out online poker and fantasy sports.
"Just some highlights, online poker has been taken out, they've added two and half percent for problem gaming, which I think is important to all of us. And they've taken off the 12 month in person sign-up. We're talking 23 million dollars in tax revenue in tax revenue for something that our constituents all want,' says Representative Matt Cook.
The bill wasn't without opposition. Opponents saying the bill would hurt Kentucky families and children.
"Predatory gambling, especially in the expansive form that's being considered in house bill 551, is not a victimless form of entertainment or competition. It is a form of financial fraud that sees the government partner with family interests to the harm of if its own citizens," says David Walls, the Executive Director of the Family Foundation.
Opponents also say sports betting is addictive and could have harmful effects on the poor.
"More broken families, increased addictions, divorce and other social costs. And unfortunately, these social costs are only amplified when we're talking about online sports and video game betting being made on already highly addictive cell phones," says Walls.
The bill now goes to the full Senate. If it passes, it would go to Governor Andy Beshear's desk.
It needs three readings on three different days. Lawmakers are expected to take a veto break, which allows Gov. Andy Beshear to consider signing or vetoing bills sent to him.
Lawmakers will return for the final few days of the legislative session following the break.