Police looking for missing Harrodsburg woman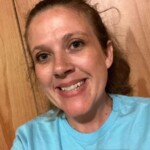 HARRODSBURG, Ky (WTVQ)-The Harrodsburg Police Department is looking for a missing woman.
In a social media post Saturday, the police department says Heather L. Thomas of Harrodsburg was last seen operating a Gold Chevy S-10 pickup truck.
According to police, she was accompanied by Phillip Brock.
Brock is wanted by the parole board and is a fugitive. Authorities believe that Ms. Thomas is in danger.
If you have any information about Ms. Thomas' whereabouts you are asked to call local law enforcement and do not approach.