One dead, one in custody after Sunday morning shooting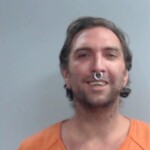 LEXINGTON, Ky. (WTVQ) — A man is dead and the suspect is in custody after a Sunday morning shooting.
The Lexington Police Department says officers responded to North Limestone and West Short Street at around 2:43 a.m. Sunday for a shooting.
When they arrived, they found a man who was shot.
The Fayette County Coroner's Office identified the victim as 35-year-old Kevin Reel. The coroner says Reel died at the scene.
During the investigation, officers arrested 31-year-old Scott Lawless in connection with the shooting.
Lawless was arrested and charged with murder. He's being held at the Fayette County Detention Center.
Anyone with information about this case is asked to call the Lexington Police at (859) 258-3600. Anonymous tips can be submitted to Bluegrass Crime Stoppers by calling (859) 253-2020, online at www.bluegrasscrimestoppers.com, or through the P3 Tips app available at www.p3tips.com.