Montgomery Co Coroner: three-year-old child dies after being struck by car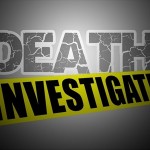 MONTGOMERY CO, Ky (WTVQ)- The Montgomery County Coroner has confirmed a three-year-old has died in Montgomery County. The coroner's office says the child was hit by a car and taken to Saint Joseph Hospital, where the child was confirmed dead.
The incident happened sometime after 3 Saturday afternoon. The coroner confirmed the identity of the child as Evan Elliott.
The coroner says the child's body has been taken to the medical examiner's office for an autopsy.
The coroner and sheriffs office are handling the investigation.