Kentucky House passes bill banning gender-affirming care for minors; bill now heads to Senate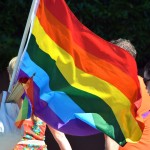 FRANKFORT, Ky (WTVQ)- Lawmakers in the Kentucky House of Representatives in Frankfort passed controversial House Bill 470 Thursday, which is related to the LGBTQ community. Their vote comes amid a rally at the state capitol.
The bill would prohibit access to gender affirming care for minors and penalizes health care providers who offer those services.
Before the bill's vote Thursday, the House Judiciary Committee heard strong opposition, following a rally on the Capitol Annex steps.
"It is a beautiful day to fight for a fairer Kentucky is it not," says Rebecca Blankenship, the executive director of Ban Conversion Therapy.
Representative Jennifer Decker(R-Waddy) is the bill's sponsor.
"It's legislation that seeks to protect Kentuckys children from irreparable damage," says Rep. Decker.
The committee heard from both sides, with opponents worrying the bill would have dire consequences for transgender youth.
"I think we're going to be looking at annual suicide increases for trans kids, that's gonna go up year after year," says Blankenship. "The harm there is immense. We're talking about people who have begun new lives having all of that ripped away from them."
Doctors, parents, and children testified including Luka Hein, a Person who formerly identified as transgender.
"As a result of this so called care, if it can even be called care, at only 21 I feel as if my body is falling apart, I now deal with constant joint pain, spine damage, heart issues, my vocal cords will ache. I watched as my muscle mass wasted away," says Hein. She also says she feels abandoned by her health care providers who encouraged her to continue getting services.
Others who are against the bill worry the bill could have a dire impact on their friends.
"I also know a ton of people who are trans at school. But at home, they're parents would kick them out and beat them bloody if they came out. I fear for them," said one advocate.
The House passed the bill by a vote of 75-22, and it now heads to the Senate.
The LGBTQ+ community says today isn't the end. They says they'll continue fighting for their rights.